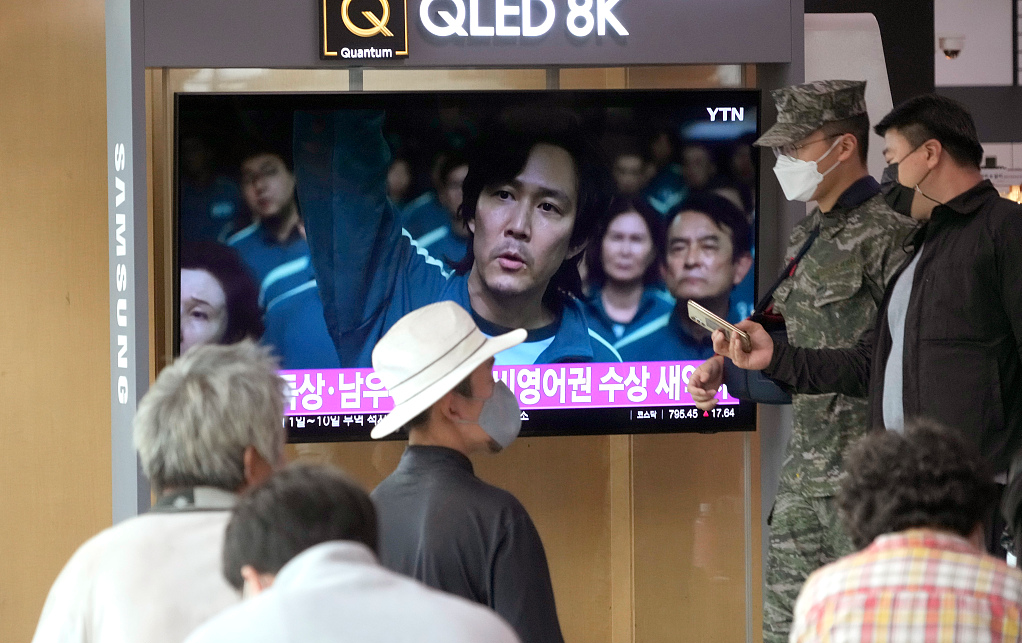 South Koreans watch the news that Lee Jung-jae won the Emmy Award (file photo)
According to Yonhap News Agency, the brokerage company said on September 20 that South Korean actor Lee Jung-jae had a positive nucleic acid test result for the new coronavirus, and has suspended all activities and quarantined at home according to the guidelines of the South Korean epidemic prevention department.
Lee Jung-jae went to the United States on the 8th, and won the Emmy Award for Best Actor in a Drama Series for "Squid Game" on the 12th, becoming the first Asian actor to win the award. He then went to Canada to promote the film and returned to South Korea on the 18th.