Last weekend's North American box office champion was still dominated by "Black Panther 2". It earned $67.3 million in its second weekend, a 63% drop from its opening box office. Although far worse than the 45% drop when the first "Black Panther" turned out in 2018, it is better than "Doctor Strange 2: Multiverse of Madness" and "Thor 4: Love and Thunder", which were released earlier this year, have shown good word-of-mouth effects. Ten days after its release, the North American box office and global box office of "Black Panther 2" reached 288 million US dollars and 546 million US dollars respectively, which is quite excellent.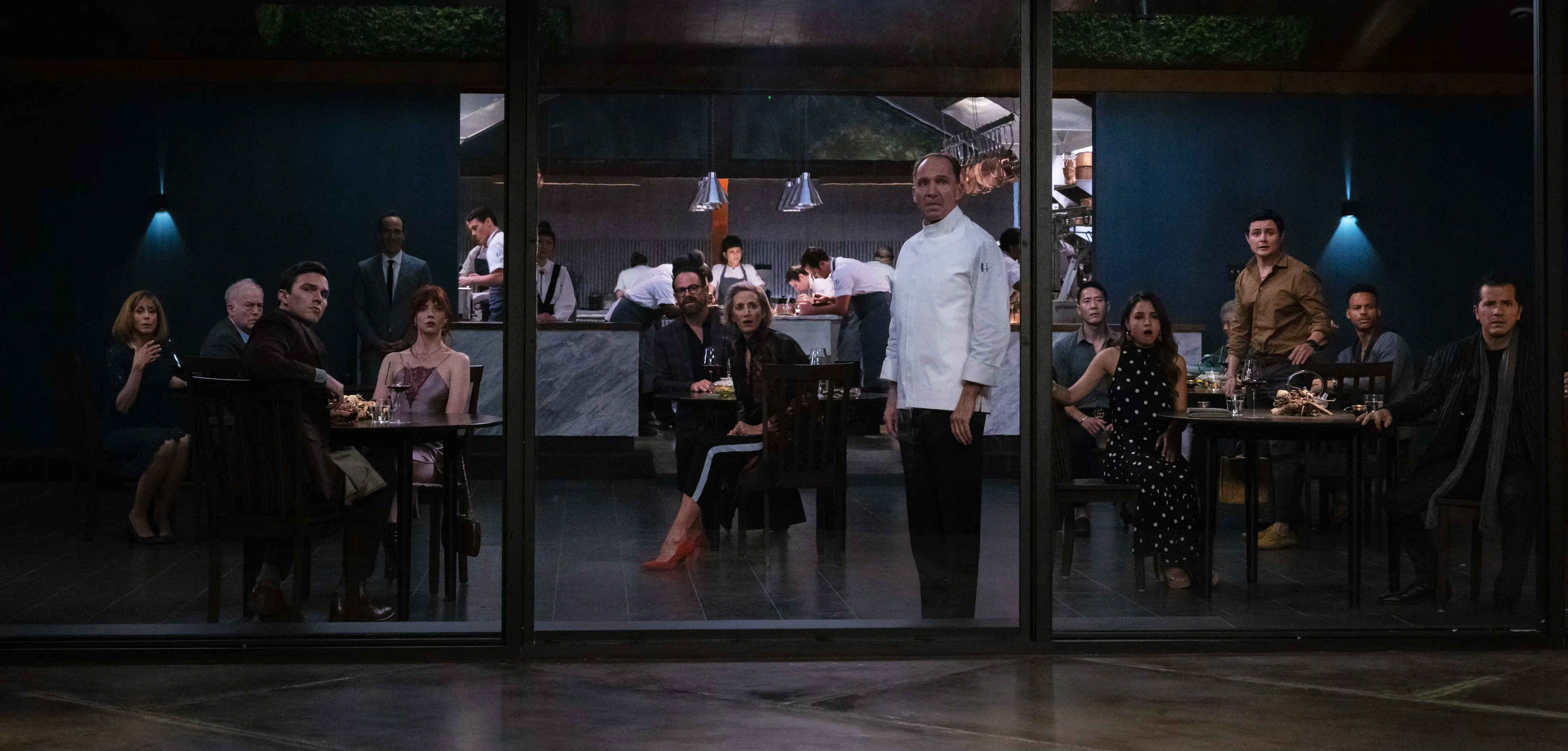 "Menu" Stills
In second place is the thriller "The Menu" produced by Disney Group's Searchlight Pictures. Starring Rafe Fiennes, Anya Taylor-Joy, and Nicholas Hoult, the film was released in 3,211 theaters and grossed $9 million at the opening box office, basically in line with industry expectations. "The Menu" tells the story of a young couple who travel to a remote island in order to enjoy a delicious dinner, only to have a shocking moment. The word-of-mouth of the film is quite good, with 90% praise from film critics and 80% praise from audiences on the film review website "Rotten Tomatoes". I believe that with the further fermentation of word of mouth, the box office is expected to continue to rise.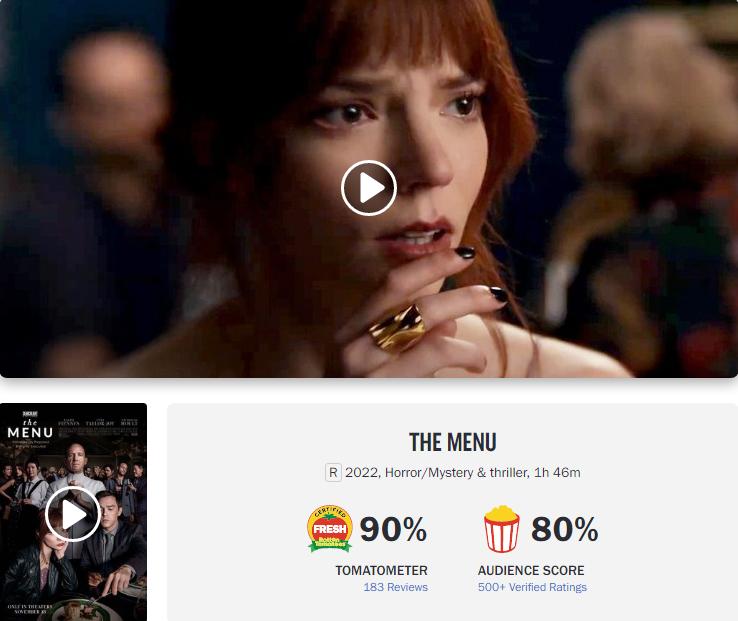 "The Menu" has a 90% critical rating and an 80% audience rating on Rotten Tomatoes
The good news released by Disney this weekend is not limited to the performance of "Black Panther 2" and "Menu" in the film market. The group's top management also ushered in major personnel changes. Bob Chapek is no longer CEO, and former CEO Bob Iger will return to the helm. The latter served as the CEO of Disney Group for 15 years. It was under his leadership that Disney completed the acquisition of Lucasfilm, Pixar Animation Studios, and Marvel Pictures. In 2020, Iger chose to retire to take care of his life, and Bao Zhengbo took over. However, although Disney has completed the acquisition of 20th Century Fox in recent years, its development has not improved to a higher level, and its stock price has fallen by 40% so far in 2022. Therefore, the decision of the board of directors to ask Iger to come back to save the field is actually not difficult to understand. However, his tenure is only two years. In addition to restoring the strategic direction that will allow Disney's business to continue to grow, his work also includes finding a suitable successor.
In third place on the weekend box office list was the third season of the web drama "The Chosen." Yes, you read that right, this was originally a TV series broadcast on the Internet, focusing on religious and gospel themes, but this time Fathom Events has contracted 2012 theaters across the United States to show the third season of "God's Choice" on the big screen The first and second episodes of the movie, unexpectedly earned $8.22 million at the weekend box office, highlighting the true nature of the United States founded by the Puritans.
In fact, Fathom Events is not a formal film distribution company, but a planning company formed by AMC, Regal and Cinemark, the three major movie theaters in the United States. Ballet performances or even e-sports competitions, or evangelical religious works like "The Chosen".
The show started broadcasting on Christmas Day in 2017. The theme is about the life of Jesus. The biggest selling point is that the cost of filming and production is 10 million U.S. dollars, which is purely based on donations from netizens on crowdfunding websites. Subsequently, "God's Choice" was broadcast on the Internet platform. Although the coverage and influence are not very large, after two seasons, it has accumulated many devout fans who are enthusiastic about this kind of work, and it claims to have a global audience. 300 million viewers. And this time, it took the lead in meeting the audience in theaters. The excellent box office results won by the first two episodes of the third season once again proved that the genre of gospel films still has a large market in the United States.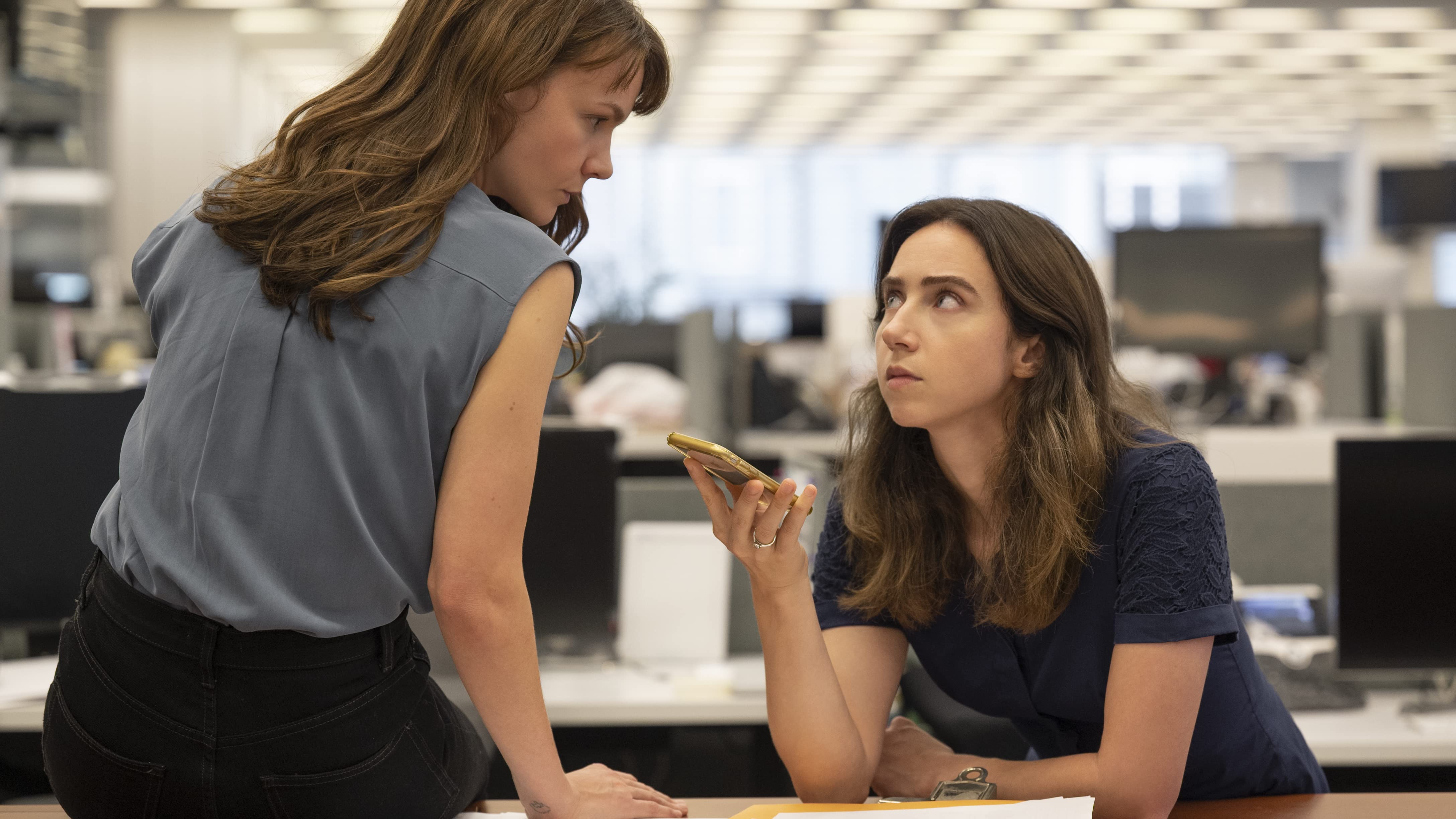 Stills of "She Said"
For comparison, another new film "She Said" (She Said) did poorly. Distributed by Universal Pictures, the film is directed by German Maria Schrader, who directed "I'm Your Man," and stars Carey Mulligan and Zoe Kazan. Two reporters uncover the true story of Hollywood mogul Harvey Waynestone's sexual assault crimes. The film was released in 2,022 theaters across the United States, and only received a box office of 2.25 million U.S. dollars. Compared with its production cost of 32 million U.S. dollars, it is almost doomed to lose money.
Moreover, looking back at the entire Hollywood box office history, among so many so-called large-scale releases in more than 2,000 theaters, "She Said" ranked 33rd from the bottom, and only "The King's Daughter" and " Devil Recording Studio's opening box office was even worse than it.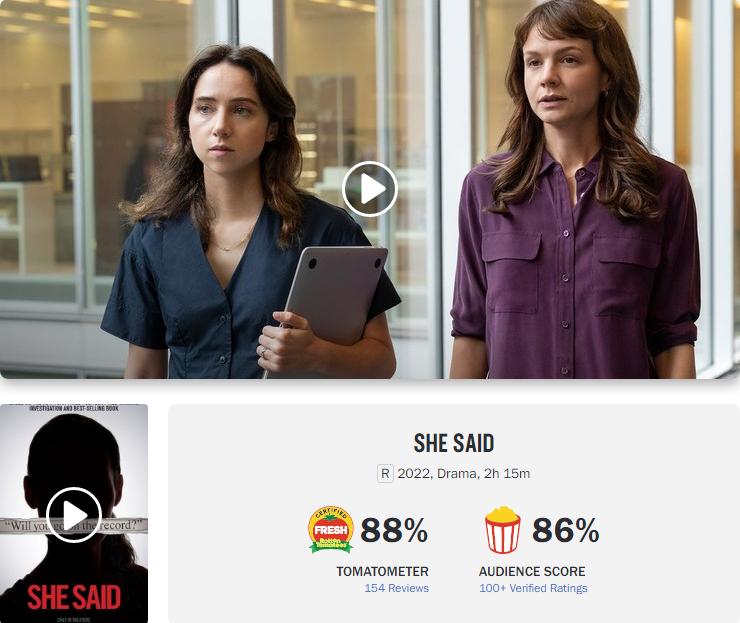 'She Said' scores high on Rotten Tomatoes
In terms of media evaluation alone, "She Said" and "Menu" are almost on par, and both have won high affirmation from mainstream film critics, and are even considered to have a chance to make a difference this awards season. For the audience of these two films, the audience score of "She Said" is not weaker than that of "Menu". It's just that, compared with the latter, which has food, thriller, conspiracy, horror and other elements, "She Said", which tells how journalists shoulder moral responsibility, obviously failed to attract enough viewers to buy tickets. There are many opinions in the industry as to the reason behind it. Some people think that the Weinstein case has been exposed too much, and the outside world has long lost interest; some people think that this kind of realism-themed works are currently being released on a small scale in New York and Los Angeles. The theater chain may be feasible, but it may not be suitable to roll out to 2,000 theaters at once like this, because the current overall social atmosphere in the United States is quite negative, and social problems such as soaring prices and gun violence have escalated sharply. Looking for something comforting or entertaining enough to escape reality, "She Said" has a hard time finding favor with them.
In addition, the bigger problem behind it is that after the outbreak, the art theaters and independent theaters in the United States have never fully recovered. Although the Oscars in recent years have always been criticized for their mediocrity, in the past, during the awards season, there will still be more or less Several "Olympic films" can become box office hits, such as "Green Book" in 2019. But so far, it seems that this year's "Olympiad" hit film has completely failed to attract the attention of mainstream audiences. For example, "Tal" starring Cate Blanchett has been released for nearly two months, and the current total box office in North America is only 4.9 million US dollars; "The End of the World" starring Anne Hathaway and Jeremy Strong One month after its release, the cumulative box office is only 1.8 million US dollars. This year's Cannes Palme d'Or winner "The Triangle of Sorrows" and films such as "Till" and "The Banshee of Inisherin" that were well received by film critics are also at the box office. neither warm nor hot. No matter how recommended by professional media and KOLs on social networks, the general public is not interested, or interested but not in a hurry to watch it in theaters, because it will be available on streaming media in a short time anyway.
Next, the industry has focused its attention on Spielberg's new work "The Fabelmans" (The Fabelmans) and Paramount Pictures' upcoming "Babylon" (Babylon). The strength of the Oscars, but whether ordinary audiences will buy it is still a question mark.