According to the real-time data of Beacon Professional Edition, as of 11:58 on January 26, the total box office (including pre-sale) of the 2023 Spring Festival stalls exceeded 5.263 billion yuan (RMB, the same below), and the number of moviegoers exceeded 100 million.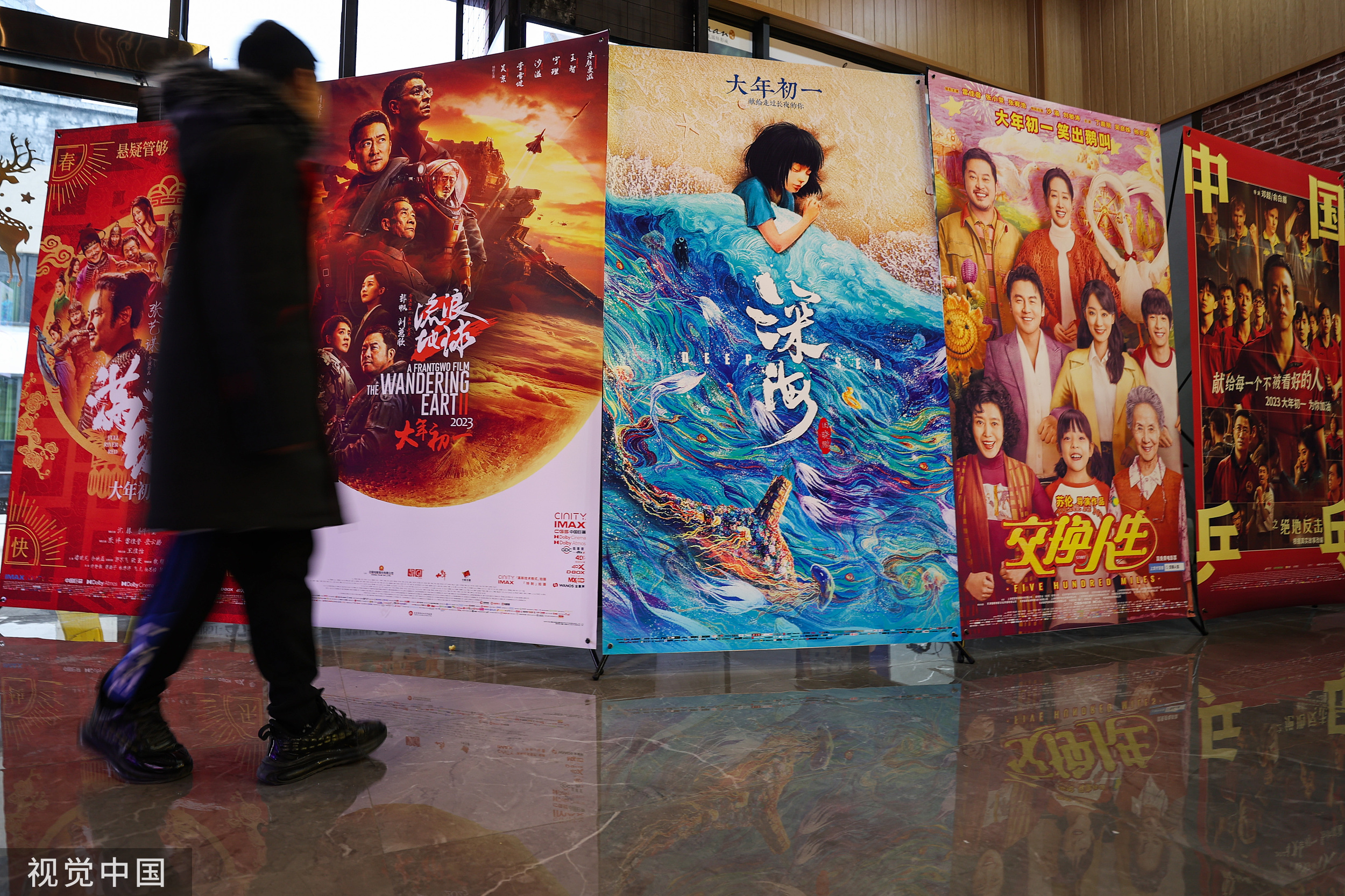 On January 22, 2023, the first day of the first month of the Chinese Lunar Year of the Rabbit, many people came to the cinema to watch movies and spend the Spring Festival holiday.
According to the real-time box office, "Man Jianghong", "The Wandering Earth 2" and "Bear Infested: Be with me "Bear Core"" ranked the top three in the Spring Festival box office. Among them, "Man Jianghong" has broken through 2 billion yuan, and "The Wandering Earth 2" has a box office of over 1.7 billion yuan.
Gathering a number of top works, this year's Spring Festival has fierce competition since the start. The sci-fi masterpiece "The Wandering Earth 2" took the lead, but the suspenseful comedy "Manjianghong" began to stage a "reversal" since January 24, and then completed surpassing the top spot .
It is worth mentioning that the Spring Festival film market, which had experienced a trough before, has fully recovered this year. It has gathered "The Wandering Earth 2", "Man Jianghong", "No Name", "Exchanging Life", "Chinese Ping Pong: The Jedi Strikes Back", "Bear Infested·Stay with Me" Bear "Core" and "Deep Sea" are 7 high-quality new films. However, in the midst of fierce competition, on the evening of the 25th, "Chinese Ping Pong: The Jedi Counterattack", which was only released for two days, announced the withdrawal of the file, and adjusted it to a small-scale screening from the fifth day of the first day (January 26), and postponed it to February 17. Official release. As of the evening of the 25th, the total box office of the film's screenings and pre-sales exceeded 42 million yuan. Regarding the reason for the withdrawal, the producer stated in the announcement that "due to major mistakes and serious deficiencies in the decision-making, preparation, and promotion of the publicity and distribution team, the film fell into a particularly passive situation during the Spring Festival."
So far, the number of films released during the Spring Festival in 2023 has been reduced from 7 to 6. As the first big schedule after the optimization of epidemic prevention and control, the industry has high hopes for the box office of the Spring Festival.