The epidemic has affected the past, and new films are rushing to debut at the Hong Kong International Film and Television Festival. On March 14, Emperor Films held a tour event at the Hong Kong International Film and Television Fair and announced the 2023 film list, with 25 blockbuster works exposed. The new films of many directors such as Lin Chaoxian, Zhuang Wenqiang, Guan Hu, Rao Xiaozhi, Mak Siu-fai, Guo Zijian, Liu Haoliang and many other directors will be unveiled together. Let the film list release scene star-studded.
Group photo of guests
Intensively cultivating the field of action crime films, a luxurious lineup of Hong Kong stars has assembled
As one of the most large-scale and influential film companies in Hong Kong, the commercial blockbusters of pure Hong Kong-style action crimes have always been the strong genes of Emperor. "Rage: Serious Case" has maintained the box office record of Hong Kong films in mainland film history, and "Detective War" also won the box office champion of Hong Kong films in 2022. In 2023, Emperor Films will continue to focus on action crime genres. Among the blockbuster projects announced this time, action crime blockbusters are still the top priority, with diverse and rich themes and content, and it has assembled the most luxurious Hong Kong movies. Gold lineup.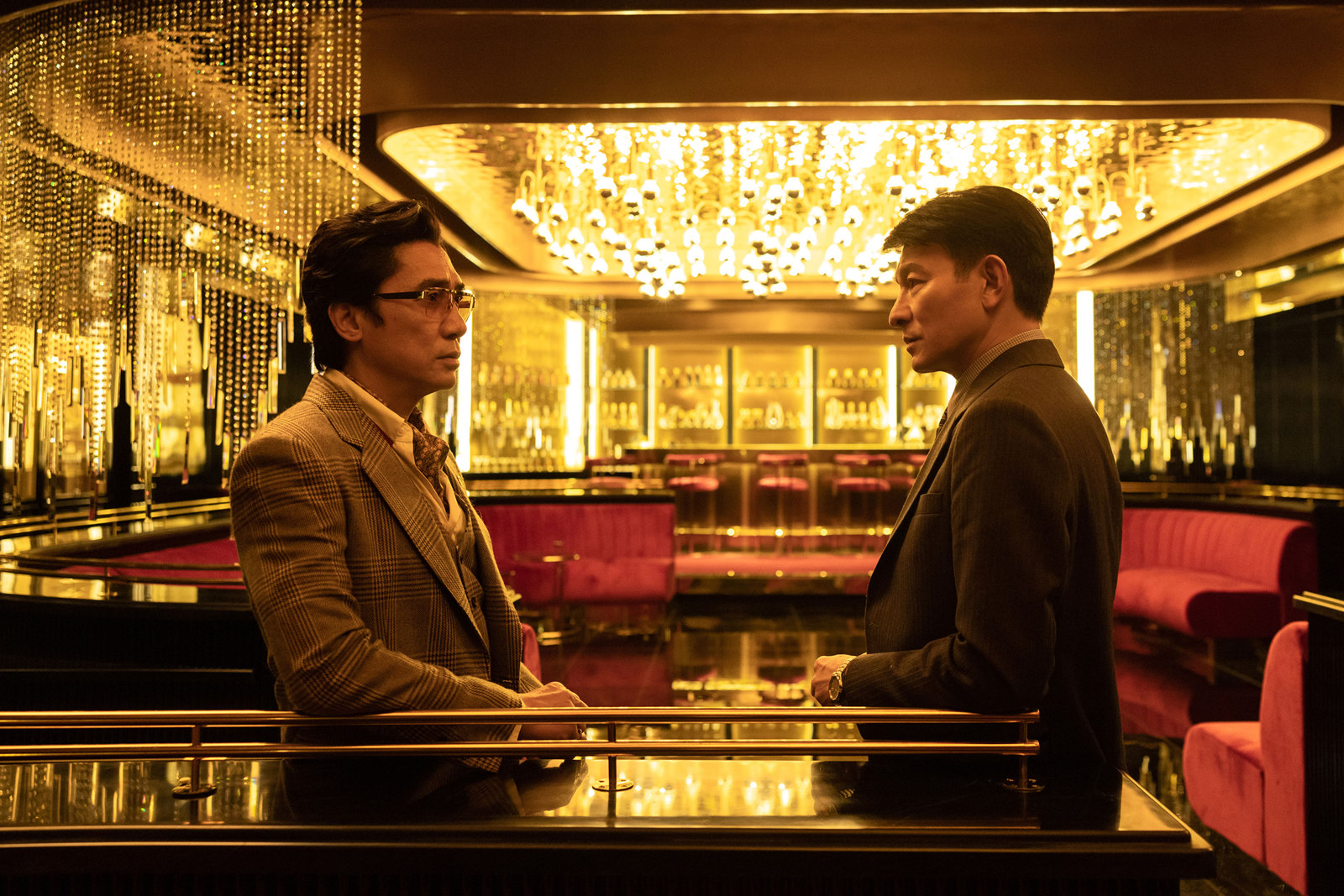 "Goldfinger" stills
Director Zhuang Wenqiang's new work, Tony Leung and Andy Lau co-starred in "Goldfinger" again after 20 years, recreating the commercial crime legend of the two heroes fighting behind the tens of billions of dollars in the golden age of Hong Kong. This once wrote the brilliant "Infernal Affairs" series The historical combination has gathered again and has attracted much attention since the project was launched. At the press conference, the creators also talked about their new feelings about this cooperation.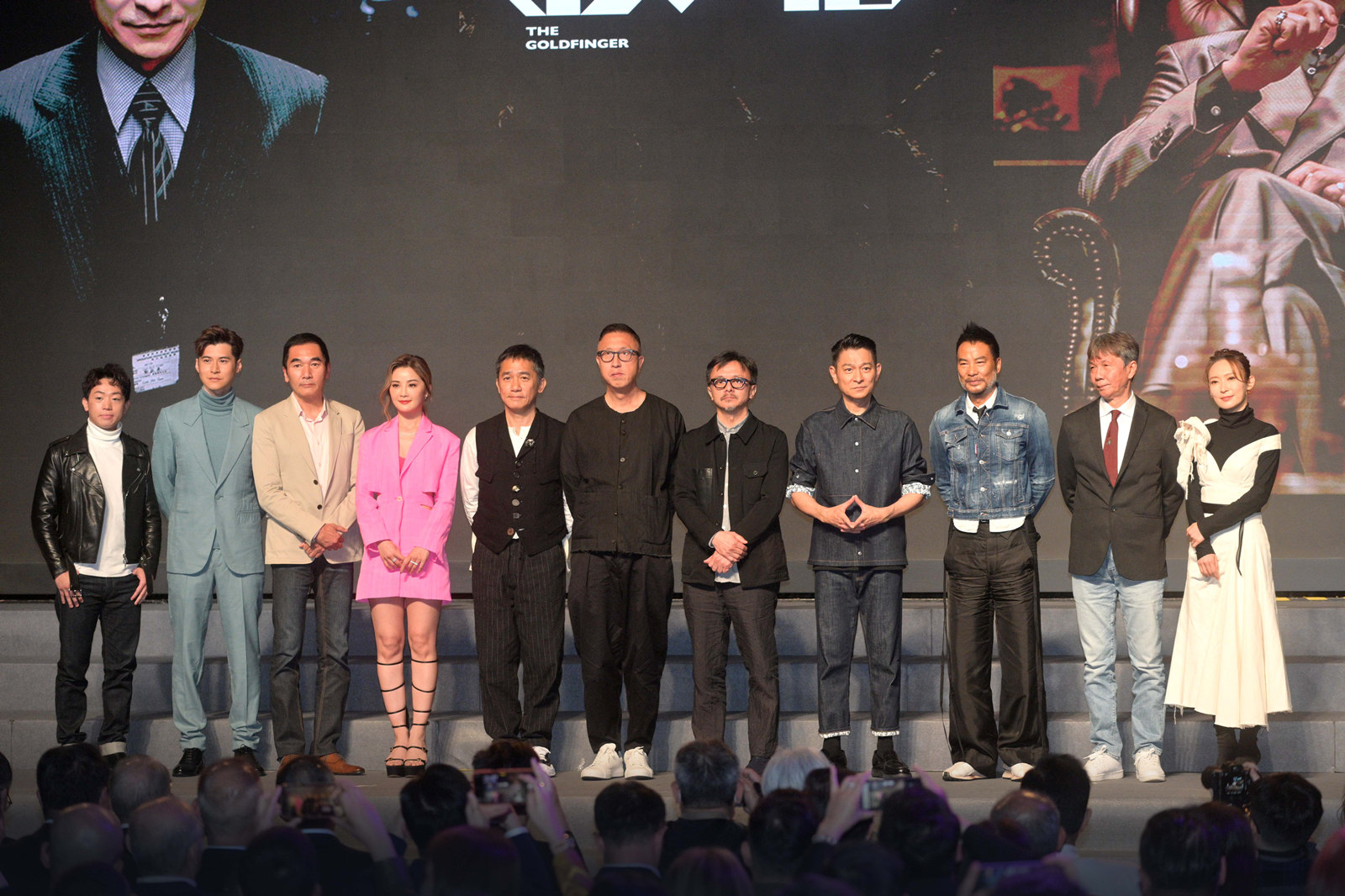 "Goldfinger" crew photo
Tony Leung said frankly that the type of role this time is very fresh and he rarely has the opportunity to try it. It was a very fun process, and the karma and fate of this character is also very interesting. Andy Lau said that he re-examined Wai Jai in this cooperation, this new role is a big breakthrough, the "evil spirit" shown by Tony Leung is surprising.
"Customs Front" poster
Qiu Litao, who has always been prolific, also brought new works after the hit series such as "Anti-Drug" and "Bomb Disposal Expert". Jacky Cheung, Nicholas Tse, Carrie Lam, Liu Yase starred, and Francis Ng specially starred in the action masterpiece "Customs Front", focusing on the theme of customs and revealing the shocking transnational smuggling case. Nicholas Tse even acted as an action director for the first time in the film. Speaking of taking into account the dual identities of actor and action director, Nicholas Tse said that although it was his first attempt, with 20 years of experience and the help of the director and producer, he thought it was a pretty good experience. Jacky Cheung was even more generous in his praise, claiming that Nicholas Tse did all the real actions in the film.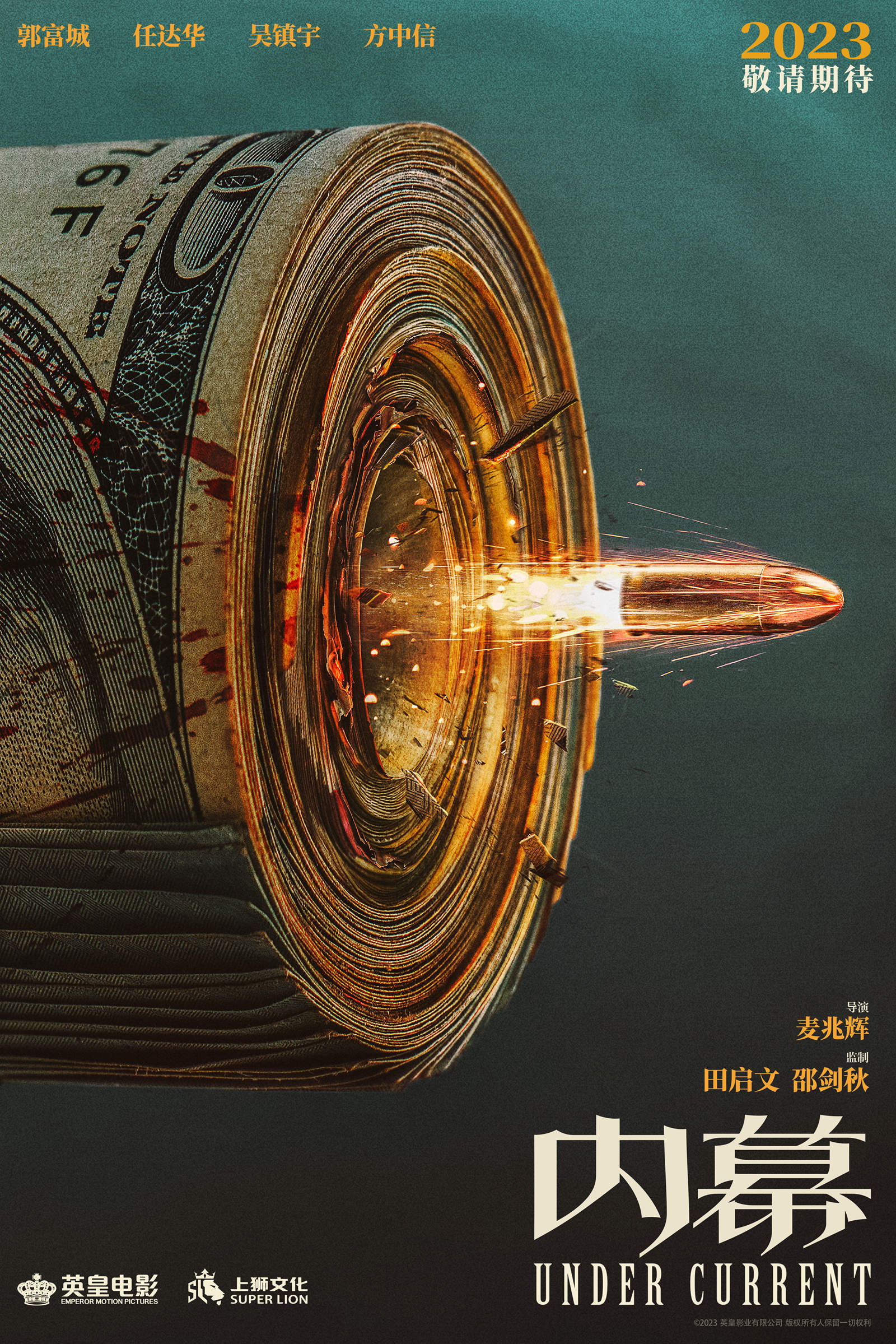 "Inside" poster
"Inside Story", written and directed by Mak Siu-fai, starring Aaron Kwok, Simon Yam, Francis Ng, and Fong Chung-sin, focuses on the intricate shady and suspicious clouds behind the huge money laundering conspiracy. On-site producer Tian Qiwen said that Mak Siu-fai has prepared "Inside Story" for many years, and he has made sufficient preparations. Actors Aaron Kwok and Aaron Ng liked the script very much. Zhenyu Ng also said at the scene that he and Aaron Kwok worked together again after 22 years, which was very exciting.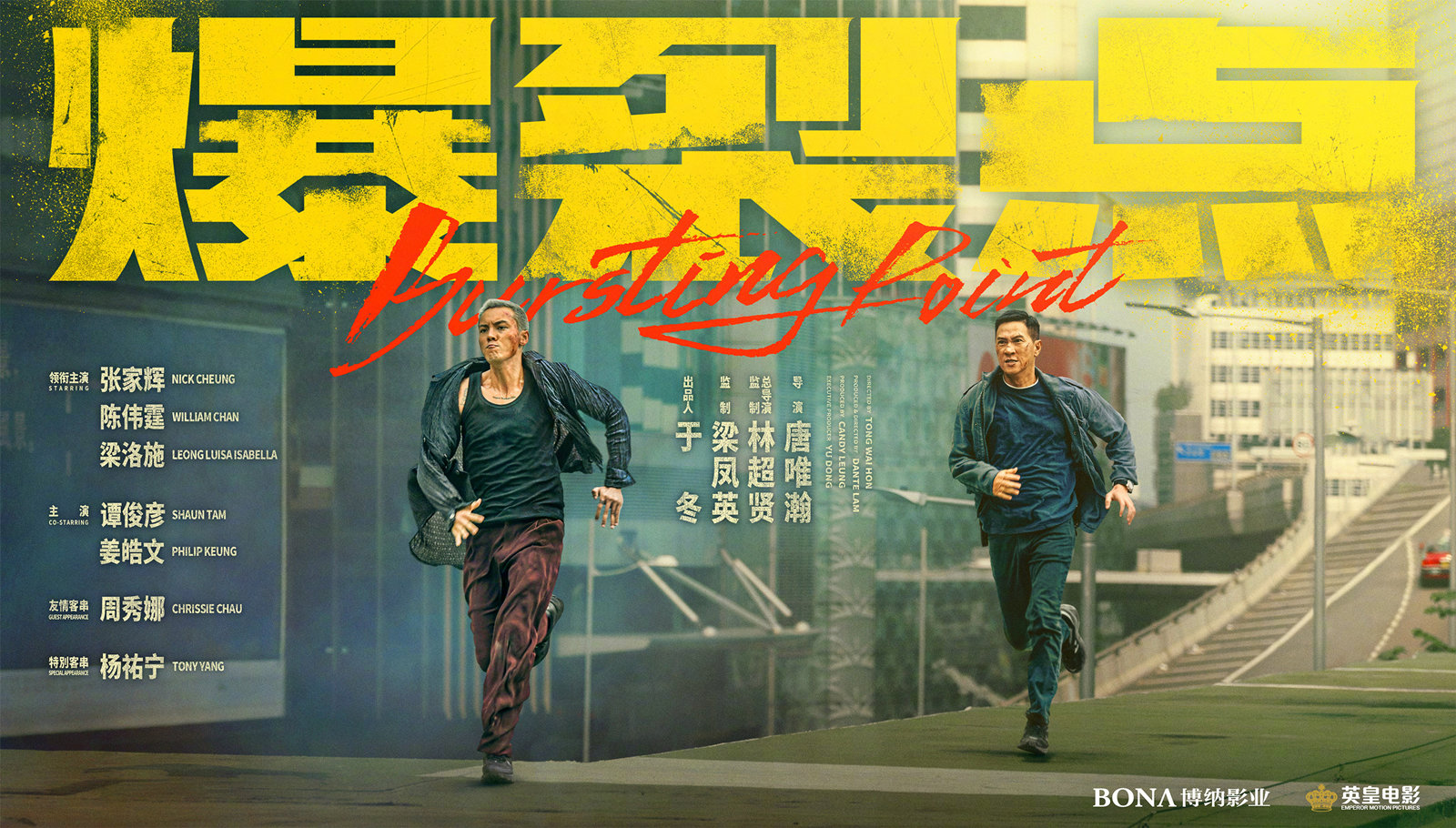 "Burst Point" poster
Supervised by Lam Chiu-hsien and served as chief director, produced by Leung Fung-ying, directed by Tang Weihan, starring Zhang Jiahui, William Chan, Rosie Leung, Shaun Tam, and Chrissie Chau, the blockbuster police action movie "Burst Point" focuses on the hard-core anti-drug struggle between police and robbers, and tells the story of anti-drug police regardless of safety , The story of making every effort to bring the lunatics who make and sell drugs to justice. This is also Lin Chaoxian's first production work. In order to ensure the smooth progress of the filming and check the front and back of the stage, Lin Chaoxian said that he really did his best. Faced with the reunion after ten years, Zhang Jiahui jokingly said that he misses Director Lin every day, and William Chan feels that it is a dream for him to cooperate with seniors and idols like Director Lin and Zhang Jiahui.
In addition to the above projects that have already been filmed, a series of upcoming action crime dramas are also eye-catching. Produced by Lam Chao-hsien and Leung Fung-ying, directed by Lam Chiu-hsien's new work, the hardcore action blockbuster "Infinite Mission", will be co-starred by Nicholas Tse and William Chan. On-site producer Leung Fung Ying laughed and said that Nicholas Tse and William Chan are the "heavy weapons" of this film, but when faced with the film's budget problem, she said boldly: "The boss said that we want to make a well-produced blockbuster, so there are unlimited tasks and unlimited budget! "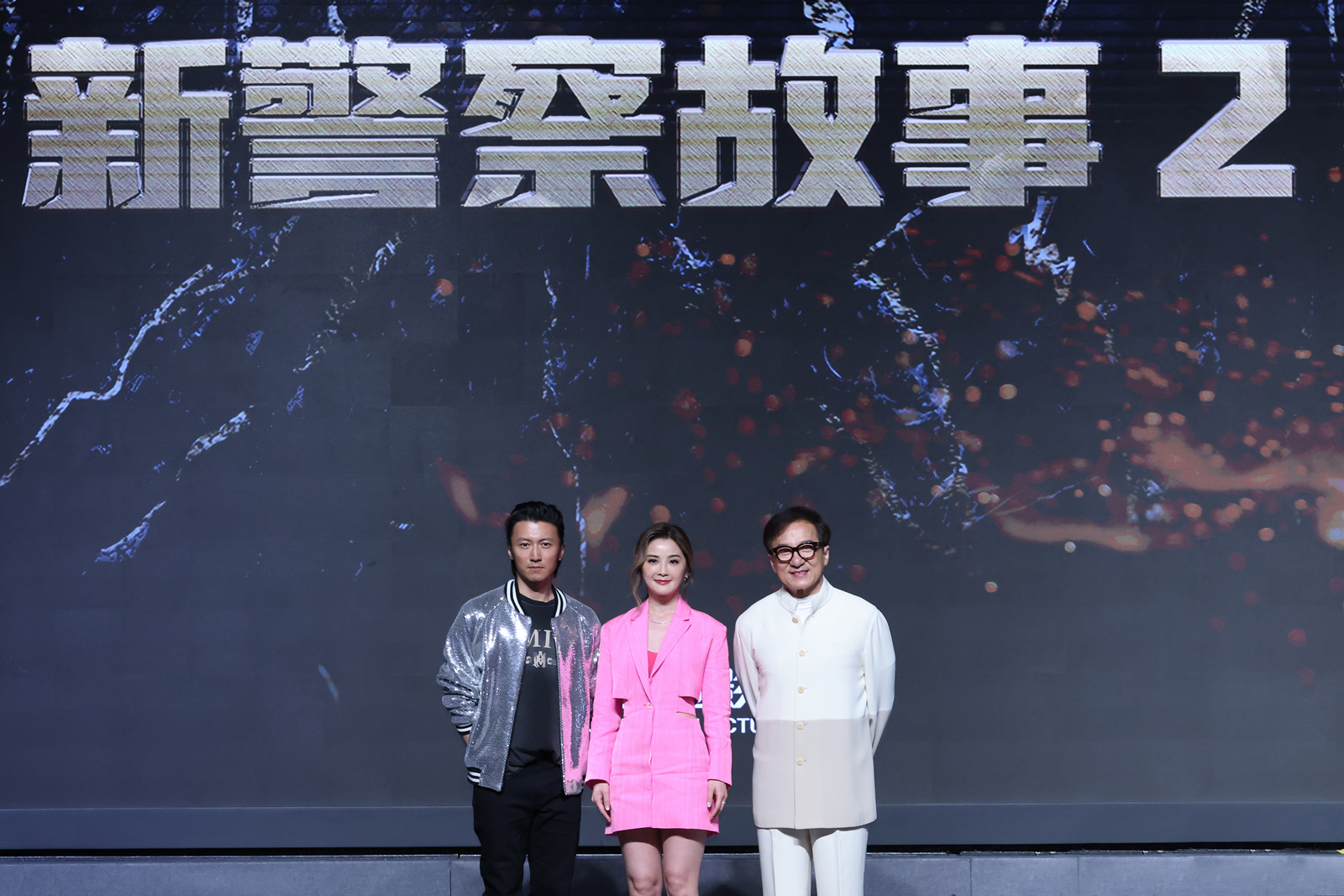 "New Police Story 2" crew photo
Produced by Jackie Chan, directed by Nicholas Tse, and starring Jackie Chan, Nicholas Tse, and Charlene Choi, "New Police Story 2" is not only the return of the original cast to continue the classic IP work after 19 years, but also Nicholas Tse's first participation in film production as a director. He said frankly I hope it can continue this story and the feelings of 20 years ago. Talking about the reasons for joining, Jackie Chan said that the words "Police Story" represent his hard work and pride, but the most important thing is Nicholas Tse as the director, which is a great attraction to him. Nicholas Tse, who has become more and more mature in his understanding and control of action movies in the process of performing "Anger Serious Case" and serving as the action director of "Customs Front", this time he will use a breakthrough attempt to challenge a new identity to pay homage to his mentor who unfortunately passed away due to illness. Director Chen Musheng pays tribute.
In addition, director Guo Zijian, Andy Lau and Nicholas Tse will perform "Spreading Rage" again after 12 years of "New Shaolin Temple". And Andy Lau, as the producer and actor of this film, also admitted that this is a special cooperation with director Chen Musheng, and hopes that "Spreading Rage" can produce a new look. Nicholas Tse also said that he will do more preparation work, not only to continue the spirit of director Chen Musheng, but also to cherish this rare opportunity to cooperate with Andy Lau again.
Co-produced to expand multiple genres, newcomer support has a long way to go
Based on the advantages of being rooted in classic Hong Kong-style blockbusters, Emperor Films also strives to develop more diverse film types, and develops local works targeted at the needs of the mainland market. The spy war movie "Above the Cliff", which was co-operated with director Zhang Yimou, had a good reputation at the box office, and dark horses such as "De-Violence" and "The Unknown" also made people shine. In the future, Emperor Films will continue to focus on the development and investment of mainland projects. Directed by Gu Changwei, starring Ge You and Wang Junkai, the movie "Hedgehog" is adapted from the short story "Xian Zheng", which collides Gu Changwei's humanistic care with Ge You's comedy characteristics, and leads the audience to start a unique absurd history of Northeast China.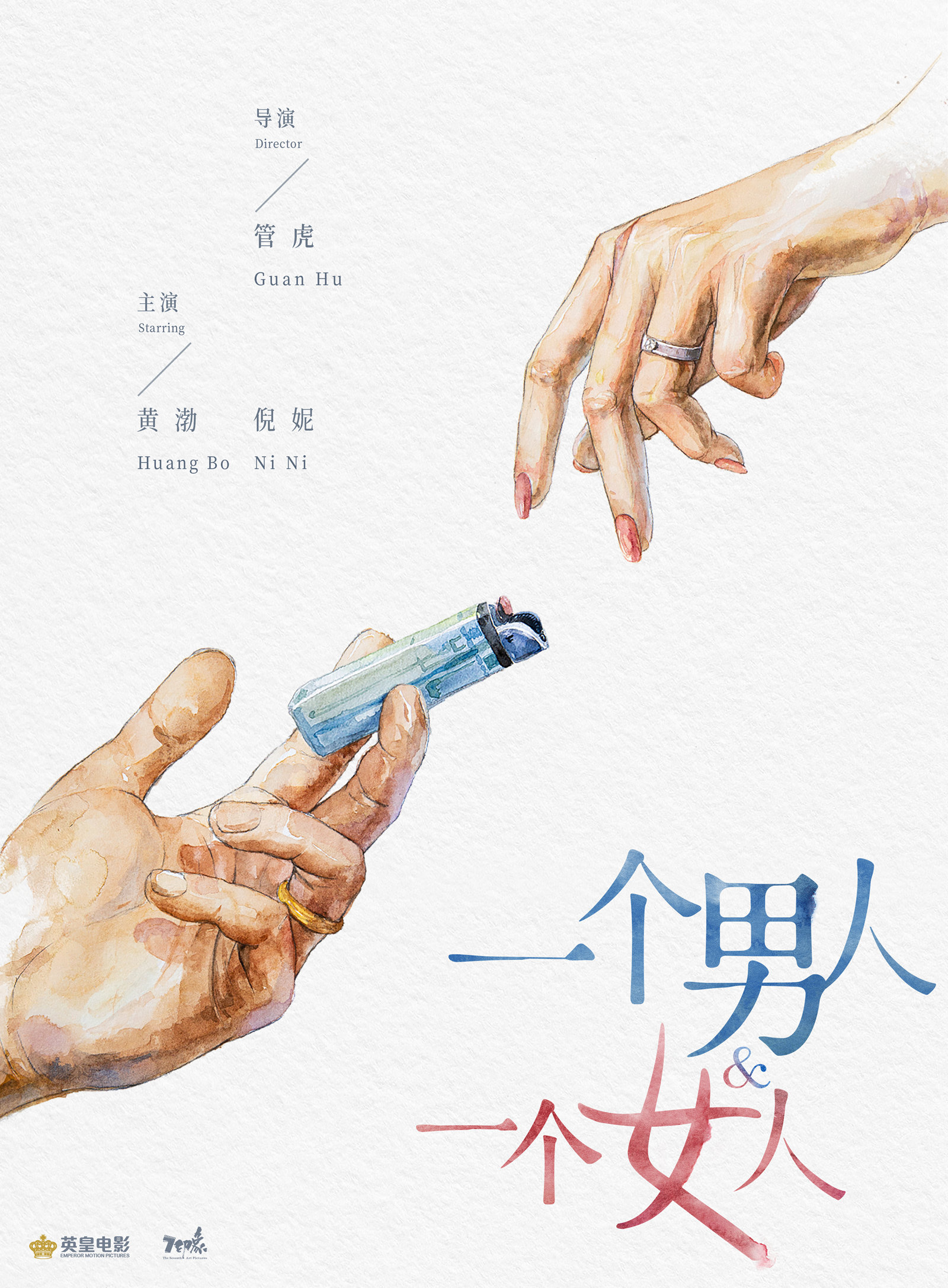 "A Man and a Woman" poster
Another new official announcement is about to launch Guan Hu's new work "A Man and a Woman", starring Huang Bo and Ni Ni, will let the audience see a new style of director Guan Hu that is different from the past. "The Unknown 2" and "De-Violence 2", as new works that continue the successful IP, are still directed by Rao Xiaozhi and Liu Haoliang respectively. The strong alliance between Emperor Films and the top film creators in the mainland is bound to add another boost to the gradually recovering Chinese-language film market.
In addition to the new works of a group of well-established famous directors, Emperor, which has always regarded the cultivation of talents as its important responsibility and mission, has spared no effort in supporting outstanding young talents in Hong Kong and the Mainland. In the work resumes of excellent young directors such as Guo Zijian, Rao Xiaozhi, and Liu Haoliang, whose styles are becoming more and more mature, there are many imprints of Emperor Films behind the scenes.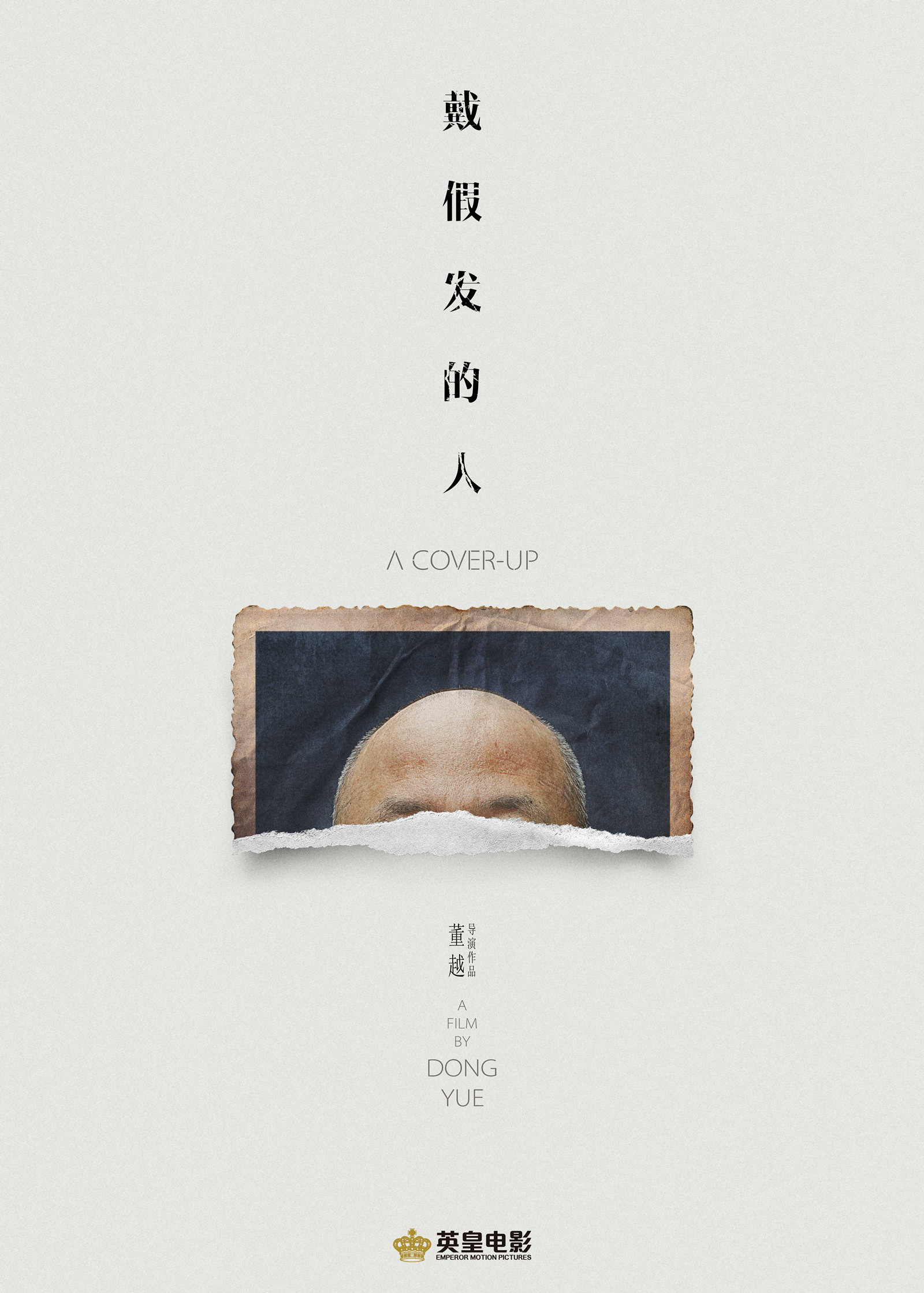 "The Man With the Wig"
In this year's film list of Emperor Films, a group of new works by the new generation of Chinese-language filmmakers with diverse content and rich genres have also been announced. Among them, the movie "The Man With Wig", directed by Dong Yue and starring Huang Xiaoming and Wang Yinglu, tells the suspenseful crime story of the night taxi driver Meng Zhongyin who picked up a mysterious drunk and completely changed the trajectory of his fate. Directed by Wu Jiawei and starring Fang Zhongxin, Lu Liangwei, An Zhijie, and Chen Jiale, the action movie "Charge" focuses on the city guard stormtroopers who are fighting on the front line among the Hong Kong police. And the fantasy comedy "Long Days" produced by Rao Xiaozhi and directed by Wang Zichuan, the love movie "For the rest of my life with you" directed by Tan Hua, the new drama "Watching the Moon" directed by Luo Yaohui, the thriller comedy "Detective Letter" directed by Liang Guohui and Yuan Jianwei Directing the upcoming action crime movie "Moon Thief", etc., will continue to inject a refreshing trend into the Chinese film industry with different stories in various poses and with different expressions.
The "Emperor Films Support Program" launched in 2022 will continue as a long-term strategy in order to provide potential young creators with an open platform to showcase their talents based on Emperor Films' rich industry experience and massive high-quality behind-the-scenes resources. And together with the new generation of filmmakers who are constantly pouring into the film industry, we will use more and better film works to bring new trends to the entire film market in the future.
In addition, the epidemic has prompted objective changes in the public's movie-watching ecology in recent years, but it has made the entire movie market see the huge potential of streaming media platforms in movie distribution. Emperor Films kept pace with the times to seize market opportunities and quickly entered the mainland online movie circuit. With its unique Hong Kong-style advantages, it added more diversity to the market in the context of homogeneous folk horror and monster themes in mainland online movies. type and subject matter. In the "New Pattern · Internet Image Update" unit of its annual film list, the gender romantic comedy "Getting Married 2" directed by Chen Maoxian, the new series of IP works "Zhazhi 2" and "Zhazhi 3" directed by Wu Jiawei, and the "Zhazhi 3" directed by Yuan Jianwei Works such as "Combining Inside and Outside", and "Renting a Family" directed by Liu Weiheng are among them. Emperor said that in the future, with an open mind, it will strive to explore new distribution methods such as online distribution on online video platforms, so that small and medium-cost high-quality Hong Kong films that were rarely seen in the mainland in the past can be seen by more audiences. At the same time, Emperor Films will also explore the production of online films tailored to the characteristics of the mainland market on the basis of online distribution. Works such as "Onmyoji" directed by the second half and "Breaking the Precepts" directed by Kan Jiawei will showcase the films that Emperor Films will actively embrace in the future. More new possibilities.