Do you still remember the TA who accompanied you to watch "Titanic"?
After 25 years, directed by James Cameron, starring Leonardo DiCaprio and Kate Winslet, the 25th anniversary 4K/3D remake of "Titanic" officially announced that it will It will be released in mainland China on April 3. The film has been re-screened around the world since February.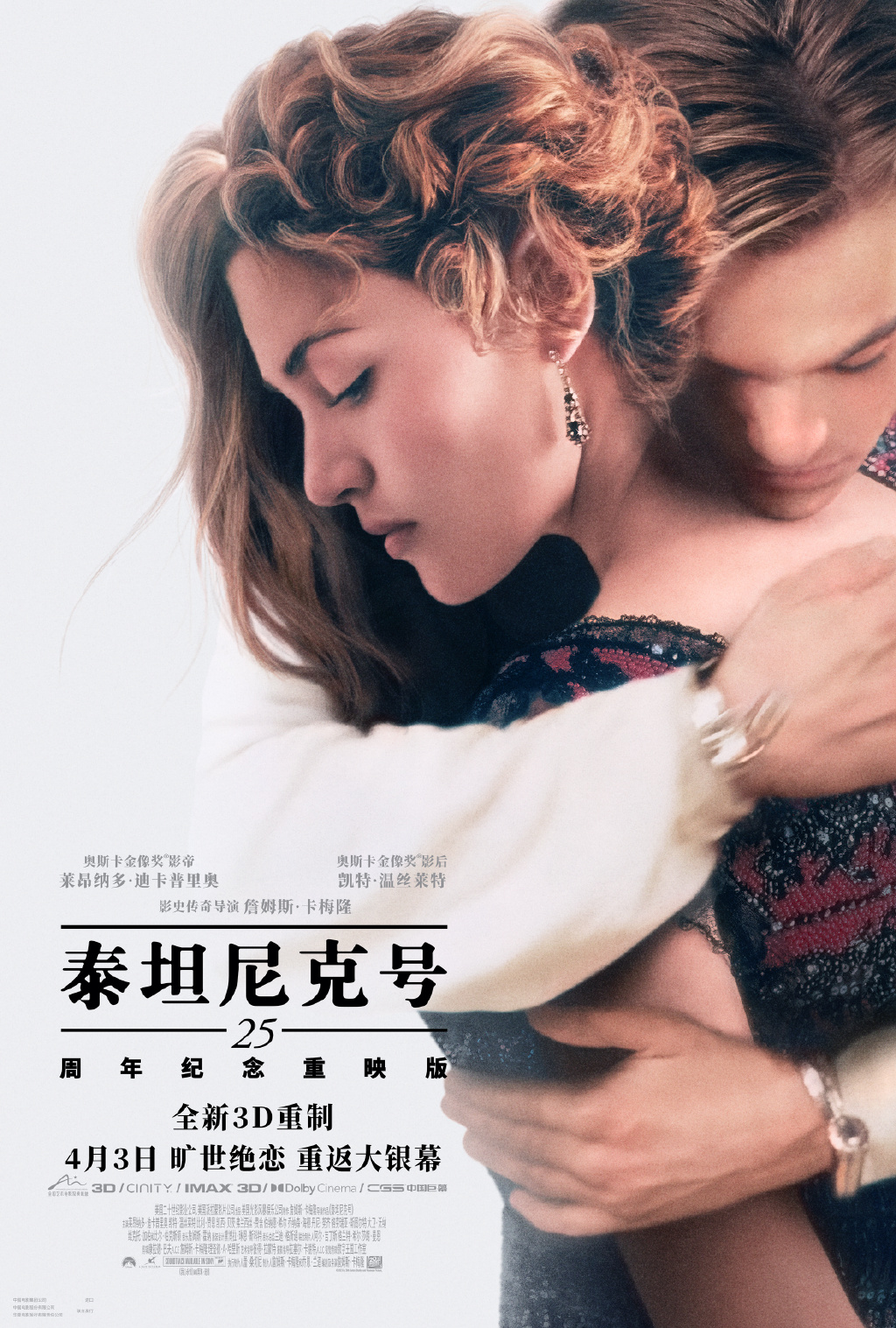 Titanic 25th Anniversary Rescreening Poster
The film is based on the event that the Titanic cruise ship hit a rock and sank during its maiden voyage in 1912. It tells the story of two people from different classes. Opportunity gave way to Ruth's touching story.
The film was released in the United States on December 19, 1997. When it was released in mainland China on April 3, 1998, it won a box office of 360 million yuan. On April 10, 2012, it was re-screened in mainland China in 3D version and won a box office of 946 million yuan. As for the box office of global movie history, Disney officially announced in February this year that the global box office of "Avatar: Way of Water" surpassed that of "Titanic" and ranked among the top three in movie history. .
Are you going on the boat again?