Editor's note: There are a large number of movies, TV series and variety shows broadcast every week. How do you choose? You might as well check out The Paper's recommendations.
【Movie】
Theater box office
According to Beacon Professional Edition, as of 15:00 on November 17, the top five movies occupying the single-day box office on Friday are "Rescue Suspect", "The Hunger Games: Song of Songbirds and Snakes", "Priceless" and "Porco Rosso" and "I am a mountain." Among them, "The Hunger Games: The Ballad of Songbirds and Snakes" and "Porco Rosso" are new films this week. "I Am a Mountain" is a highlight, and the film will be officially released on November 24.
The mainland box office of "Captain Marvel 2", which was released last Friday, is expected to exceed 100 million today. The past trend of Marvel movies selling well at the box office around the world is no longer the case.
→ North American box office|"Captain Marvel 2" encounters Waterloo, highlighting Marvel's internal and external difficulties
Since the National Day holiday, the mainland movie market has gradually become colder, and those with a daily box office of over 10 million are considered "good days". On the other hand, data released by the National Film Administration shows that as of November 14, the national movie box office in 2023 has exceeded 50 billion yuan. Whether the total box office in 2023 can break the record of 64.1 billion yuan set in 2019 will require the emergence of many blockbusters with both word-of-mouth and box office success in the next six or seven weeks.
Recently, many more movies have been scheduled, including "Napoleon" and "Silence Notes" to be released on December 1, and "Dunhuang Heroes" to be released on December 22.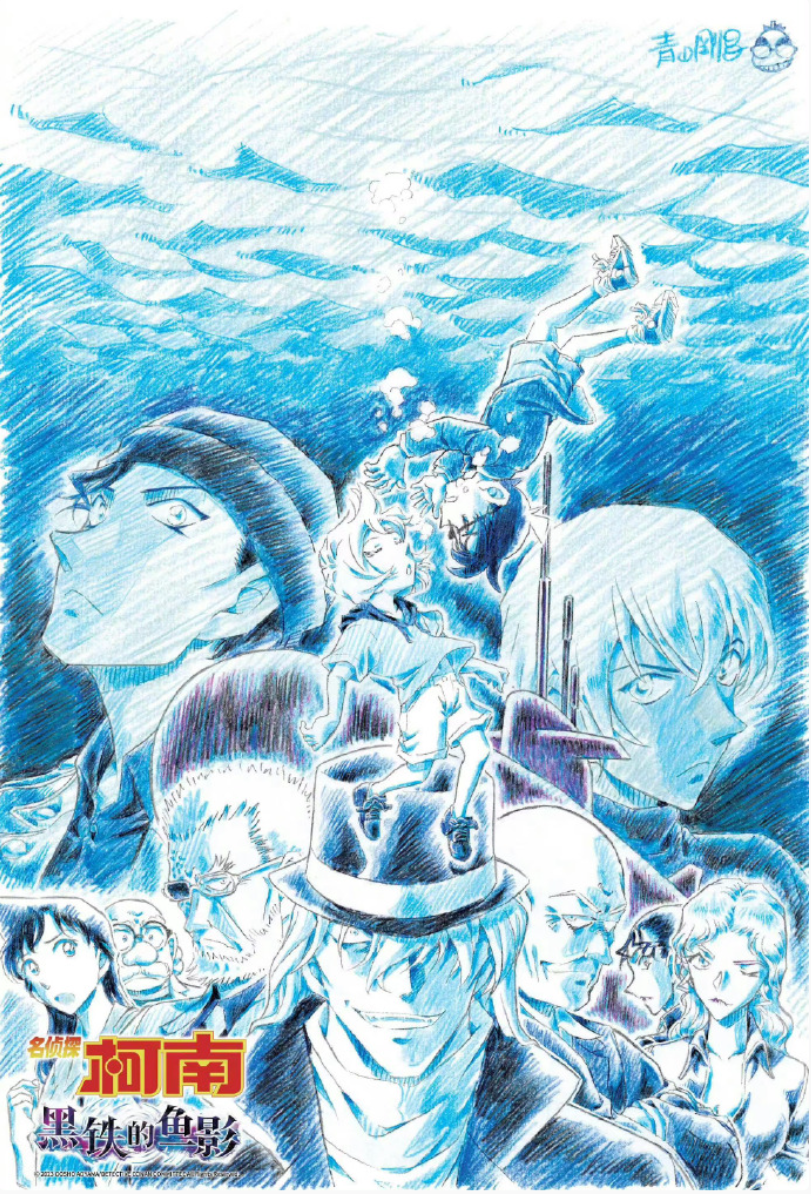 "Detective Conan: Kurogane's Shadow" Simplified Chinese poster
In addition, "Detective Conan: Kurogane's Shadow of the Fish" also released a simplified Chinese poster on November 17, and the mainland schedule is expected to be announced in the near future.
→ New film|"Napoleon" is scheduled to be released in Mainland China on December 1
→ A wave of foreign films are coming, which one do you want to watch the most?
Other recommendations:
Exhibition commemorating the 100th anniversary of Xie Jin's birth: 17 films throughout the director's creative career
Shanghai, Zhejiang and Beijing hold relays to commemorate the 100th anniversary of Xie Jin's birth
"Priceless Treasure": Northeast version of "Wrong Ride"
【TV drama】
TV series information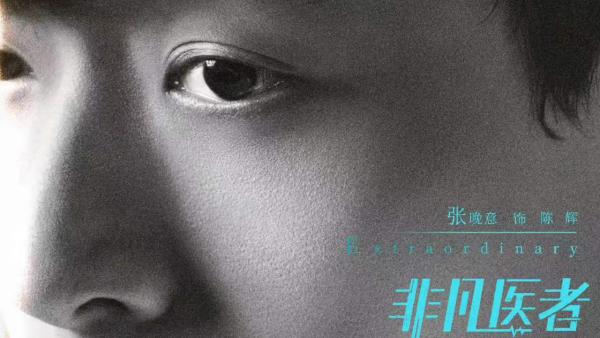 "Extraordinary Doctor" trailer (01:23)
The 16-episode urban medical drama
"Extraordinary Doctor"
was launched
on November 17
, starring Zhang Wanyi, Jiang Peiyao, and Zheng Yunlong. The drama has been completed for two years.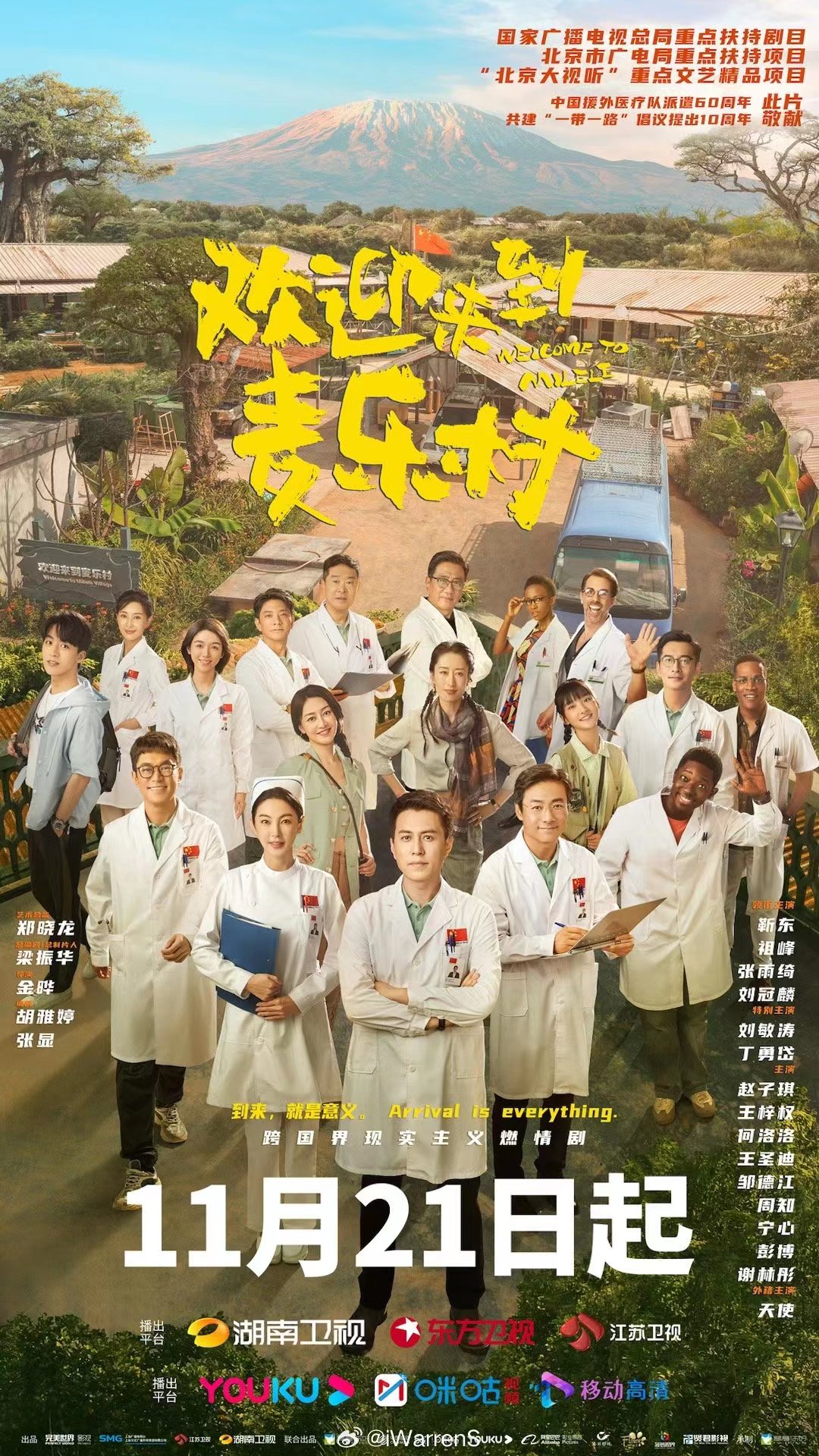 "Welcome to Maillot Village" poster
The TV series "Welcome to Maile Village" starring Jin Dong, Zu Feng, Zhang Yuqi, and Liu Guanlin is scheduled to star on Hunan TV, Dragon TV, and Jiangsu TV from November 21 , and will be jointly broadcast on Youku and Migu.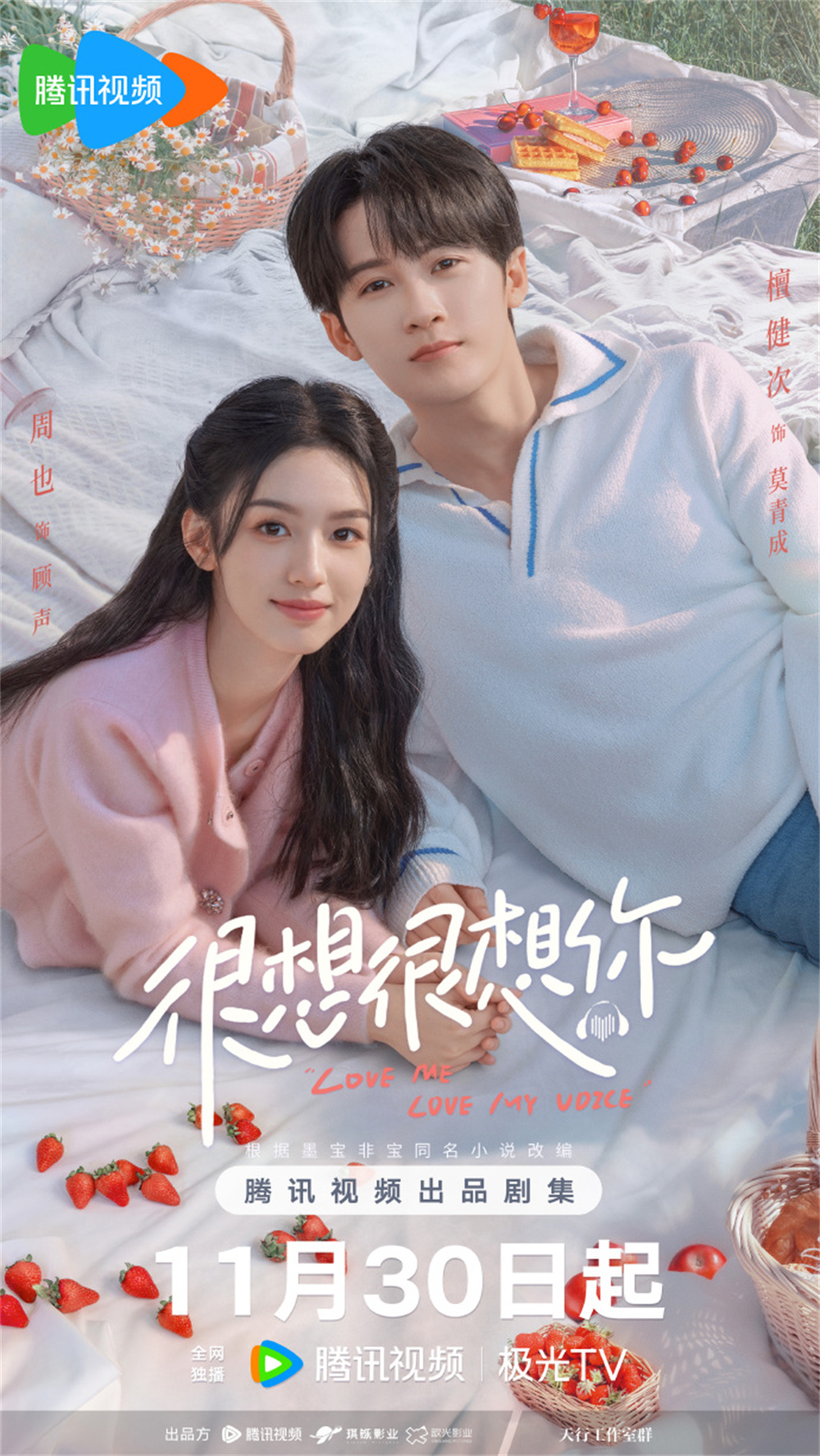 "I miss you very much" poster
Based on the novel of the same name by Mo Bao Fei Bao, the 33-episode live puppet drama "I Miss You Very Much" starring Tan Jianci and Zhou Ye is scheduled to be broadcast exclusively on Tencent Video from November 30 .
Xinli's urban drama "Rose Story", which took more than 170 days to shoot, has been completed and the first trailer has been released. Liu Yifei, Tong Dawei, Lin Gengxin, and Wan Qian are the leading actors. It will be broadcast exclusively on Tencent Video.
The criminal investigation and anti-drug drama "Hunting" directed by Li Shaohong officially wrapped up production on November 15 and officially announced the starring cast: Wang Yang, Zhang Youhao, Yu Haoming, Deng Enxi, Yang Haoyu, Yu Ailei, Feng Bing, Huang Lu, and will be broadcast exclusively on iQiyi.
Bai Lu and Wang Hedi's "Love as Camp" scored 4.8 on Douban. As of 15:00 on November 17, the Douban score dropped to 4.7.
"News Queen"
"News Queen" trailer (01:37)
A drama that TVB has been heavily promoting recently, it is also a drama that director Zhong Shujia, who has produced high-scoring dramas such as "Brothers in Need" and "Macau Street", attaches great importance to. It stars Charmaine Sheh, Ma Guoming, Li Shiwei, Gao Haining, etc. Starring, it tells the story of news anchor Wen Huixin (played by Charmaine Sheh) who struggles with her opponents, struggles with her conscience, and constantly wanders between powers in order to climb into the management position. The drama will be broadcast on Youku from November 17th.
The slogan is about "Gong's scheming" in the news industry. Maybe it's because Gong Dou's gimmick sounds more attractive, but the author has read it for everyone in advance. In fact, the focus is still on news and personnel struggles in modern companies. The quality is good, Ah She deserves to be the first sister. Now her acting skills and temperament are getting better and better, which makes the role of Wen Huixin in the play shine. Ma Guoming seems to be outside the struggles of several women, but in fact he is also a core figure in the personnel struggle.
As a preview, the author conducted a face-to-face interview with Ma Guoming. He is really handsome and nice, so you can look forward to it~
"This place of peace of mind is my hometown"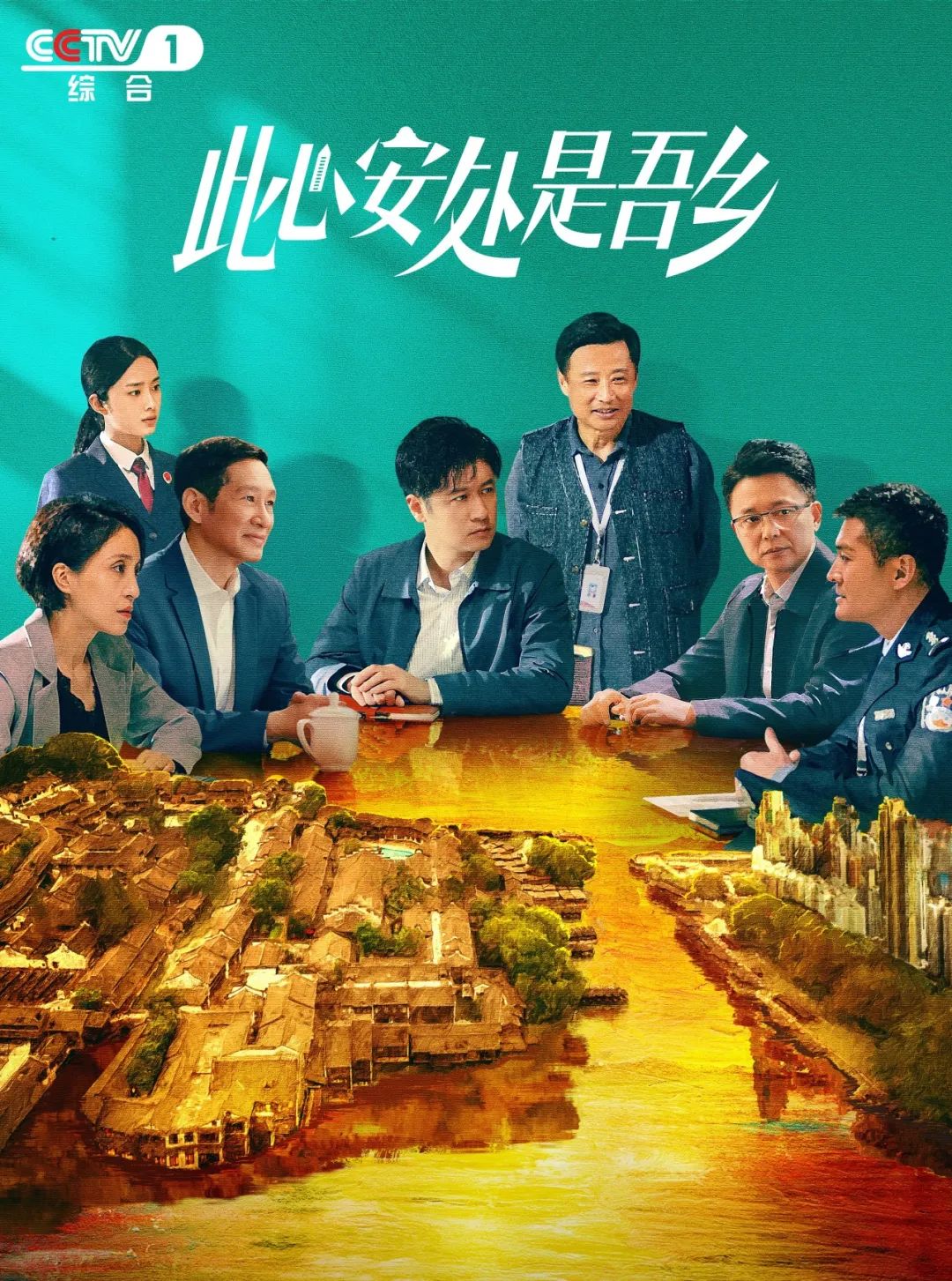 "This Peaceful Place Is My Hometown" poster
The ratings of "Yangyi" have reached the top, but currently the popularity of online discussions is low and there are not many topics. There are only more than 50 comments on Douban.
The play tells the story of the builders of Ping An, represented by Xiao Liming (played by Ren Zhong), who face complex social contradictions and compete with various interest groups amidst risk challenges such as online fraud, investment explosions, and corporate compliance. A story about competing and protecting the safety and happiness of the people.
The subject matter belongs to the main theme, and the whole drama conforms to the stereotypes of young people about main theme movies. It starts with a major disaster, and the leaders care about the masses despite the wind and rain to arrange work...disaster relief slow motion + sensational BGM, and then the young leaders help the masses to benefit.
It's not that such content is false, but that such leaders have appeared on the screen many times. In fact, the government affairs work in a region cannot be solved just like writing a script. These things are too close to life. In the end, When we encounter problems, we all have an idea of ​​how to solve them. Secondly, the plot has no focus, the conflict and drama are very low, and it is just bureaucratic.
"Black and White Code"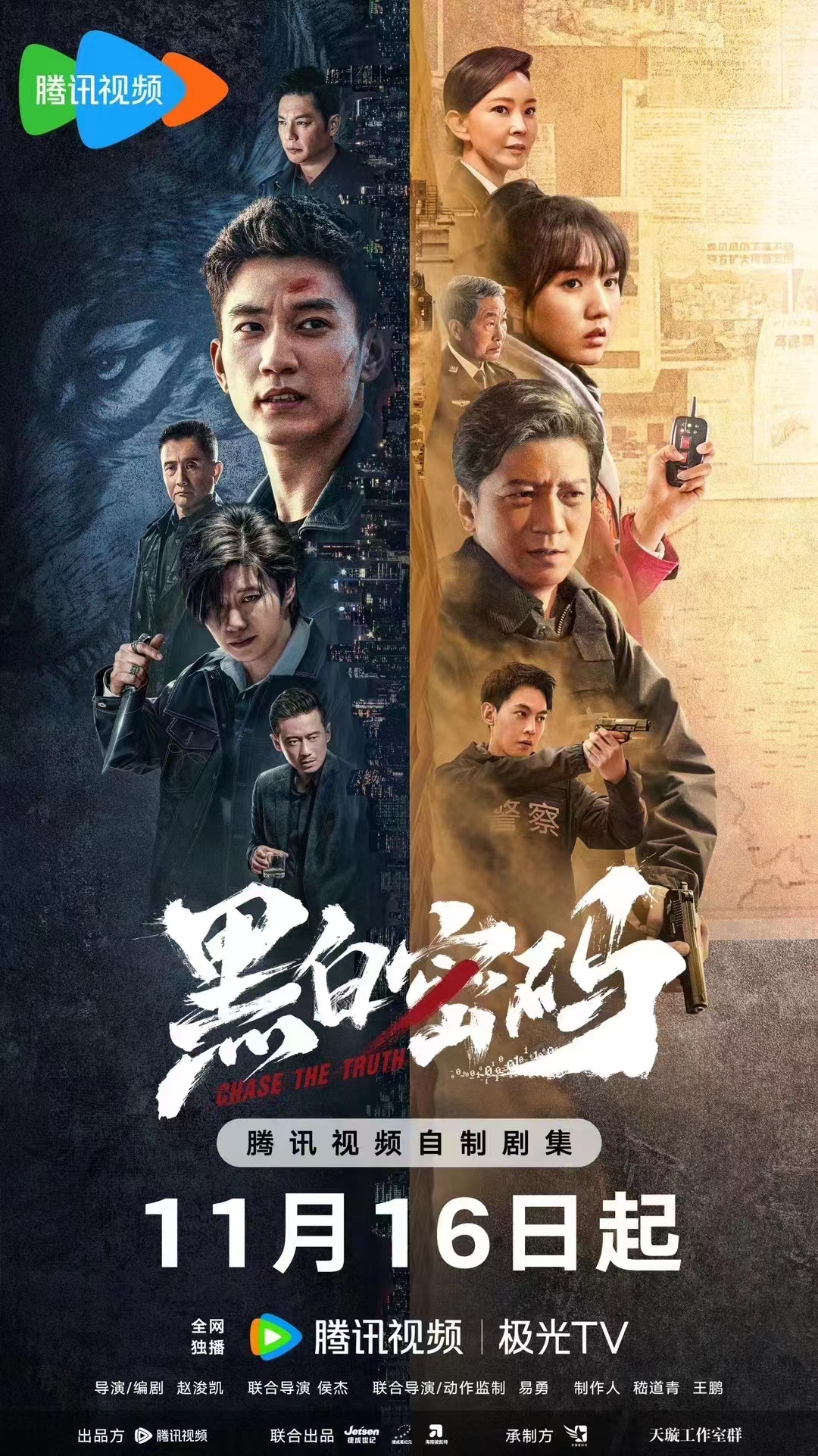 "Black and White Code" Poster
Su Xiaotong and Wang Ziqi's duo drama, with a police-robber theme, tells the story of police officer Chu Yihan, who infiltrates the "Northwest Wolf" criminal group as an undercover agent to track down his mother Lin Ke, and has a series of intersections with Gu Linna by chance. , the rhythm of the series is relatively compact, and there is an exciting fight scene at the beginning.
Judging from the current reputation, although there are not many people watching the drama, after all, there is a lack of traffic among the actors, the response is not bad. After watching too many sweet and greasy puppet dramas, a drama with substantial content, as long as it is not filmed If it's too bad, it can be a choice to adjust the taste.
Other recommendations:
Observation on Internet Article Adaptation丨"Ancient Proverbs 101", there is nothing that can be beaten?
Look at that star, it's shining (1)
【Variety Show】
"Run, Ecology"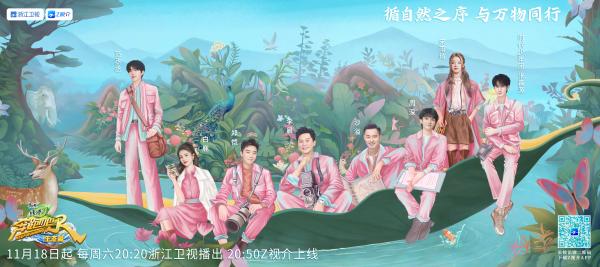 "Run, Ecology" Poster
This week, "Run, Ecology" released a poster for the program lineup. The "brother group" composed of Li Chen, Zheng Kai, Sha Yi, Bai Lu, Zhou Shen, Fan Chengcheng, Song Yuqi, and Zhang Zhenyuan of the Times Youth League will gather to It will be broadcast every Saturday on Zhejiang Satellite TV from November 18th, leading the audience to check out the ecological picture of the beautiful mountains and rivers of the motherland, explore the harmonious coexistence of man and nature, and call on everyone to jointly protect the ecological environment.
It is reported that this season's program will visit the representative areas in the construction of ecological civilization in the motherland, encounter the intangible cultural heritage of Hangzhou, explore the ecological wisdom contained in the traditional epigraphic culture at the Xiling Seal Society on the Solitary Mountain of the West Lake; run into Kunming, Yunnan, and witness the birds of Dianchi Lake The beauty of biodiversity.
"Who's Coming"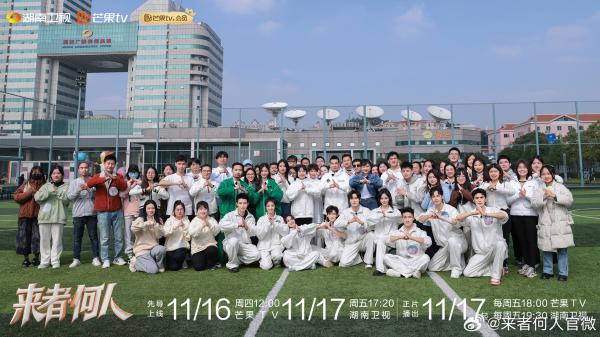 A group photo of the cast of "Who's Coming"
Mango TV's self-produced action actor growth and training reality show "Who's Coming" aired the pilot video today. Fourteen young students gathered for the first time to test their martial arts skills through the entrance card test and experience the unique charm of Chinese Kung Fu! The main film will be officially broadcast from November 17th.
While the students tried their best to pass the test, three instructors, Zhao Wenzhuo, Hao Lei, and Zhang Weili, also gathered six inheritors of Chinese martial arts to simultaneously evaluate the martial arts potential of the new students and tailor appropriate training plans for them.
"Maybe You're Going to Fall in Love"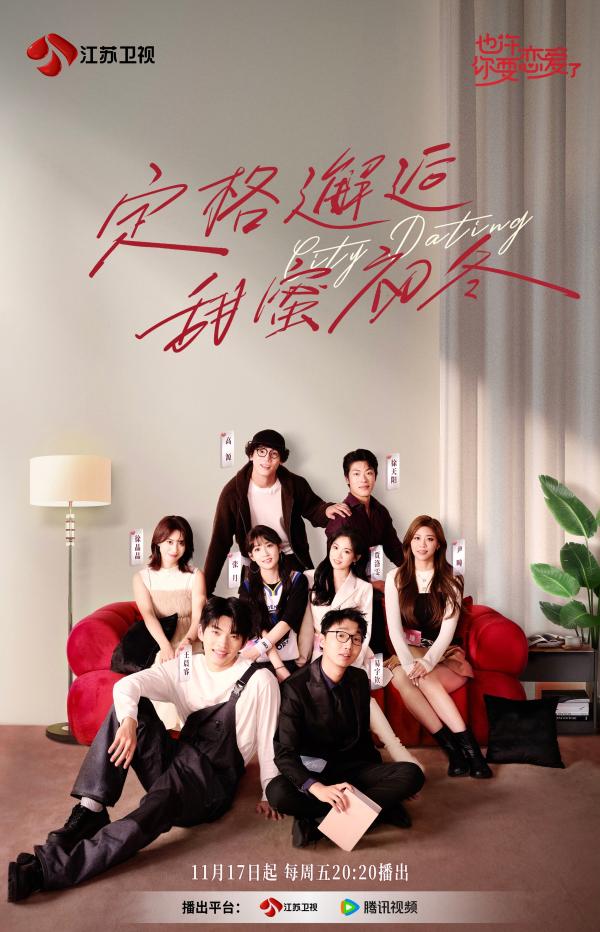 "Maybe You're Falling in Love" Poster
Different from previous love variety shows, "Maybe You're Going to Fall in Love" does not set up a celebrity observation room. Instead, the show host Zhang Chunye and the "support group" Xiao Jingteng, Wang Chenyi, expert Han Zhuo and other guests face to face to witness the emotional collision of male and female guests. , experiencing emotional sweetness and loss together.
"Flowers and Boys·Silk Road Season"
The fourth issue of "Flowers and Boys: Silk Road Season" is online, and the Hua Shao Tuan's journey to AlUla continues. What will Qin Hailu, Qin Lan, Xin Zhilei, Dilraba Dilraba, Zhao Zhaoyi, Wang Anyu and Hu Xianxu experience after exploring the wonders of the desert and the mysterious Hegra?
After a round of collective voting, the "Beidou Seven Elements" came together to the "azimuth" music festival to experience this carnival about the desert and music. Qin Hailu heard her younger brothers and sisters saying that they had never been to the music festival, so she took everyone close to the speakers First I felt a wave of free sound.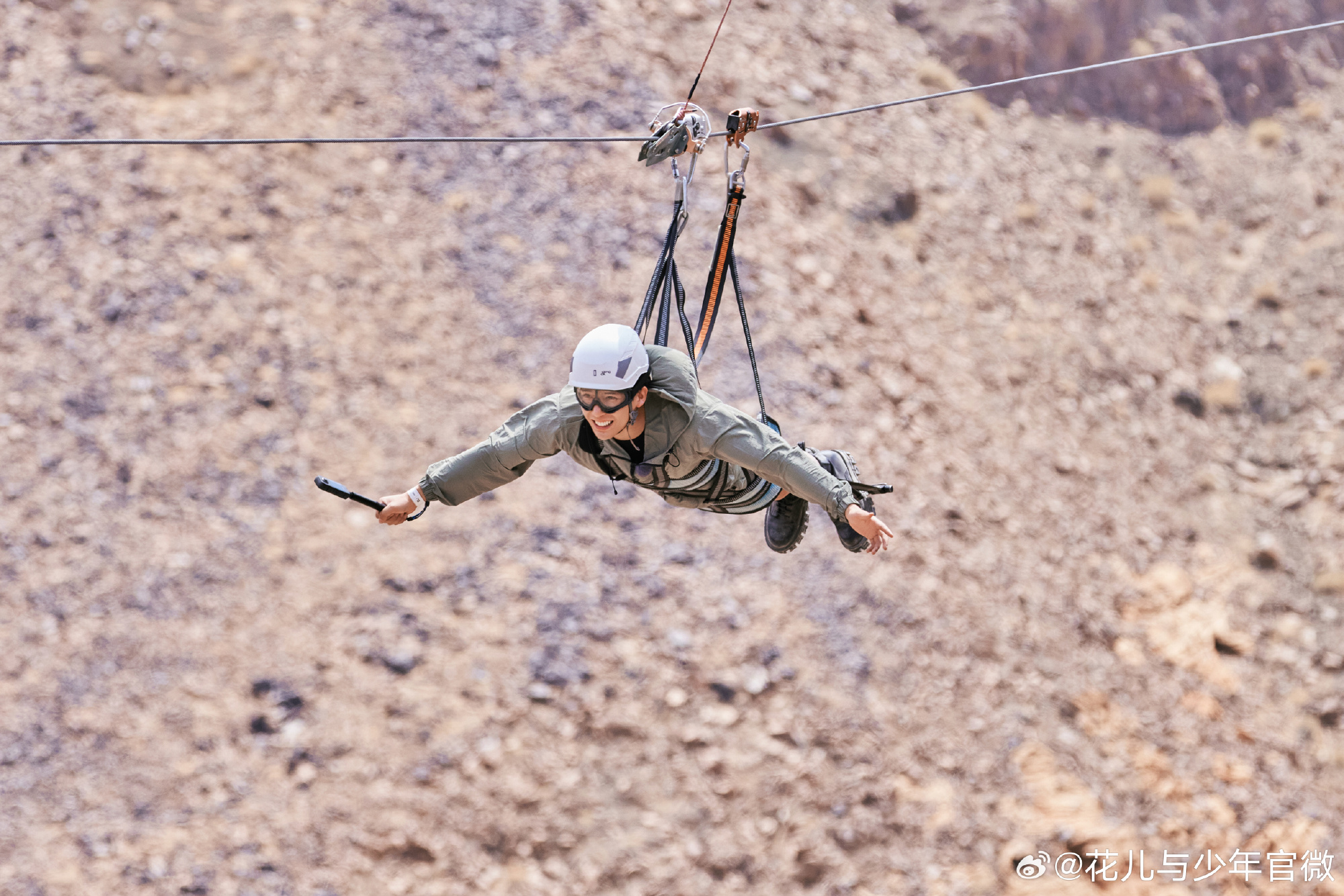 Stills from "Flowers and Boys·Silk Road Season"
Faced with two high-altitude events, the Canyon Swing and the AlUla Hanging Ladder, Hua Shaotuan challenged himself to complete a test of courage.
Hu Xianxu, who was afraid of heights, was worried that his sisters would follow them up the cliff, and decided to jump down with them. Qin Lan started the live-action version of "The Adventures of Dora" and talked to ease the tension while climbing the ladder, while Dilireba Cheer yourself up and challenge the high-altitude swing, which is brave and cute. Xin Zhilei was so happy that she was really afraid of high-decibel bungee jumping, but she didn't forget to punch in "AlUla, here I come".
"Three Boys"
In the second episode of the second season of Zhejiang Satellite TV's "Three Boys", "Youth Research Institute Director" Shen Tao and "Youth Researchers" Cao Enqi, Huang Zihongfan, and Mei Jinyi discussed the currently hotly discussed "spiritual internal friction" , and even Sha Yi, Song Yaxuan, Yan Ni, and Yang Di of the Times Youth League joined the topic to learn the wisdom of "insensitiveness" and explore how to resist mental internal consumption.
"Dream Renovator" Season 10
The eleventh episode of the tenth season of "Dream Renovator" has arrived as scheduled. Yifei, a girl from Zhejiang who is suffering from illness but remains determined and optimistic, is a loyal viewer of "Meng Gai" and a self-taught interior design audience designer. In this episode, Yifei's idol designers Shi Nanqiao, Honma Takashi, and Lai Xudong made a surprise appearance and gathered together to create a model for her smart small apartment for health care.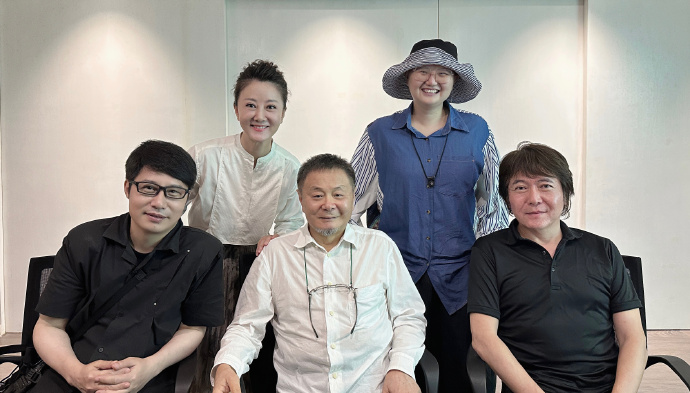 "Dream Renovator" Season 10 Issue 11
In 2021, Yifei and his college classmates survived nearly 10 years of long-distance relationship in Cambridge, and finally got married. However, a diagnosis of illness completely changed the trajectory of this small family.
After three years of suffering from illness and recovering from chemotherapy, Yifei was troubled by various problems such as hair loss, weight gain, and inconvenience in his legs and feet. The dual pressure of caregiving and work also made Cambridge physically and mentally exhausted. However, the weight of fate did not break the young couple, but instead made their relationship stronger and more persistent. Taking into account issues such as chemotherapy and recuperation, Cambridge and Yifei decided to invest their entire family's efforts in taking out a loan to buy a house for their husband near the hospital to reduce the time and energy cost of repeated moves and traveling to see a doctor.
As a fan of "Meng Gai" for ten years, Yifei has always cherished a "designer dream" and wants to complete the renovation of this old public house through his own efforts. To this end, the "Dream Renovator" program team specially contacted and invited Yifei's idol designers - Shi Nanqiao, Honma Takashi, and Lai Xudong. The three of them became "little assistants" to assist Yifei's design ideas and concepts. , jointly assist in the renovation of new homes.
"College Students Who Love to Sing" Girls Season
On November 11, the female season of the college student music growth variety show "College Students Who Love to Sing" created by Station B and Caviar premiered. Chen Li, Shang Wenjie, and Mika Nakajima served as study planners, and You Changjing and Sha Yiting served as study volunteers. By.
The participating college students in this girls' season come from colleges and universities across the country, and 100+ amateur female college students who love music have joined this music study trip. The program provides a channel for college students to show their love for music and professional abilities, and start a music study journey focusing on talent and expression.
【Documentary】
Strange·Interesting Documentary|Humanity and Disease—Fighting with the Dragon (Part 1)
Strange and interesting documentary|Human beings and diseases - the "thief" who always misses you (Part 2)​
Commemoration | Comrades are crazy
【cartoon】
"The Burial of Florian": After the adventure is over, look back on the journey that cannot be repeated
Pantheon: not only the best animation in recent years, but also the best TV series