At about 22:14 on January 25, according to Beacon Professional Edition, the total box office of new films for the Spring Festival in 2023 exceeded 5 billion yuan. "Manjianghong", "The Wandering Earth 2" and "Bear Infested·Stay with me "Bear Core"" ranked the top three at the box office.

Data from: Beacon Pro
With "Unnamed" and "Chinese Ping Pong: The Jedi Counterattack" successively opened their scores on Douban on the afternoon of January 25, all seven movies in this year's Spring Festival file have shown their scores on this platform. As of 21:30 on the same day, "The Wandering Earth 2" ranked first among the seven films with a score of 8.2, while "Exchanging Lives" was at the bottom with a score of 5.7.

Douban scores of seven new films in 2023 Spring Festival
At the same time, "Chinese Ping-Pong: The Jedi Strikes Back" issued a statement on its official Weibo account "@电影中国红营", announcing that it will be shown on a small scale from the fifth day of the Lunar New Year (January 26), and will be screened again on February 17. Large-scale release. According to the currently scheduled schedule, on February 17, the new film "Ant-Man and the Wasp: Quantum Frenzy" of "Marvel Cinematic Universe" (MCU), "The Wind Rises" starring Tony Leung and Aaron Kwok will also be released in mainland China on the same day release.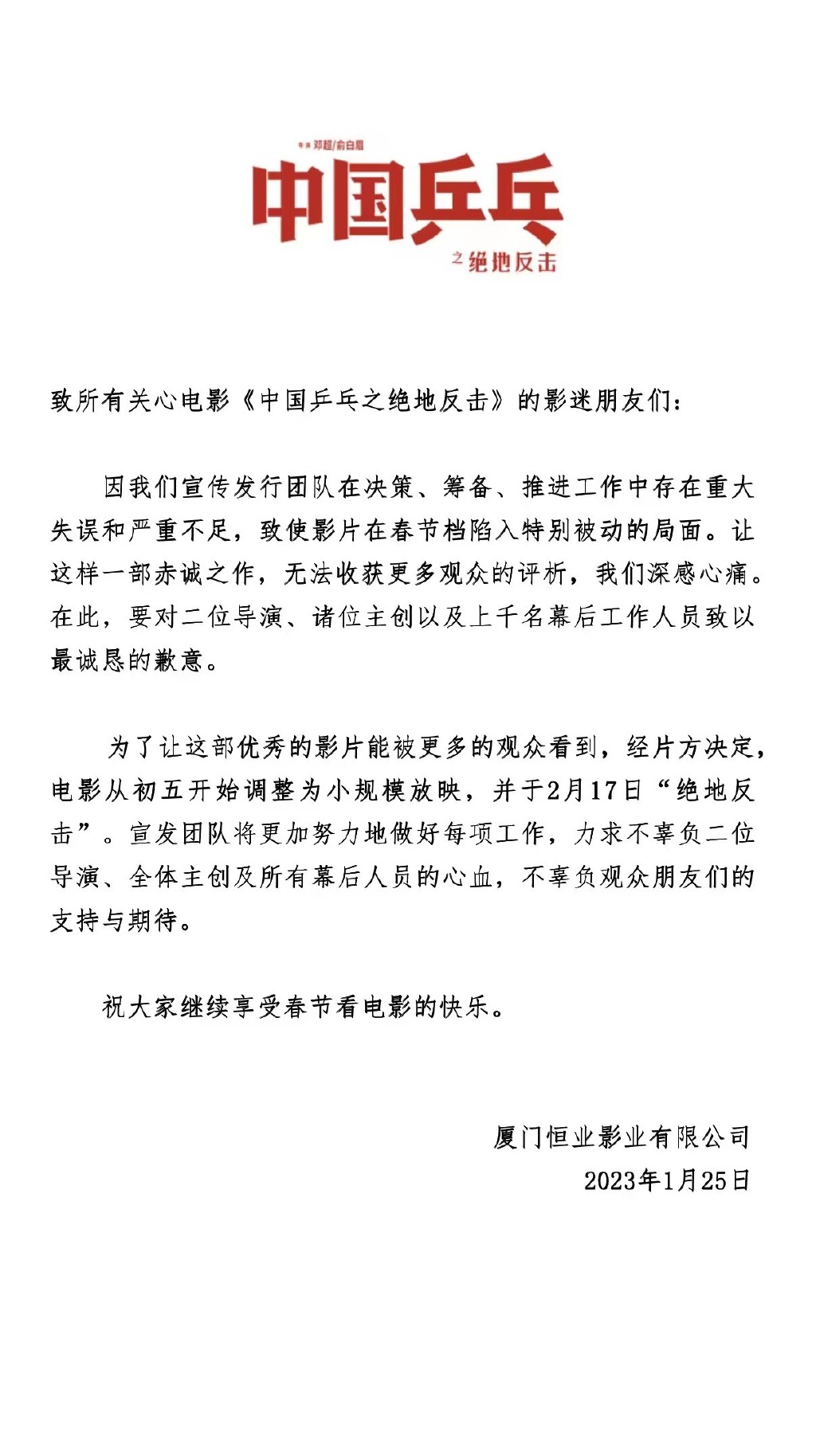 "Chinese Ping Pong: The Jedi Counterattack" announced that it will be released on a large scale again on February 17